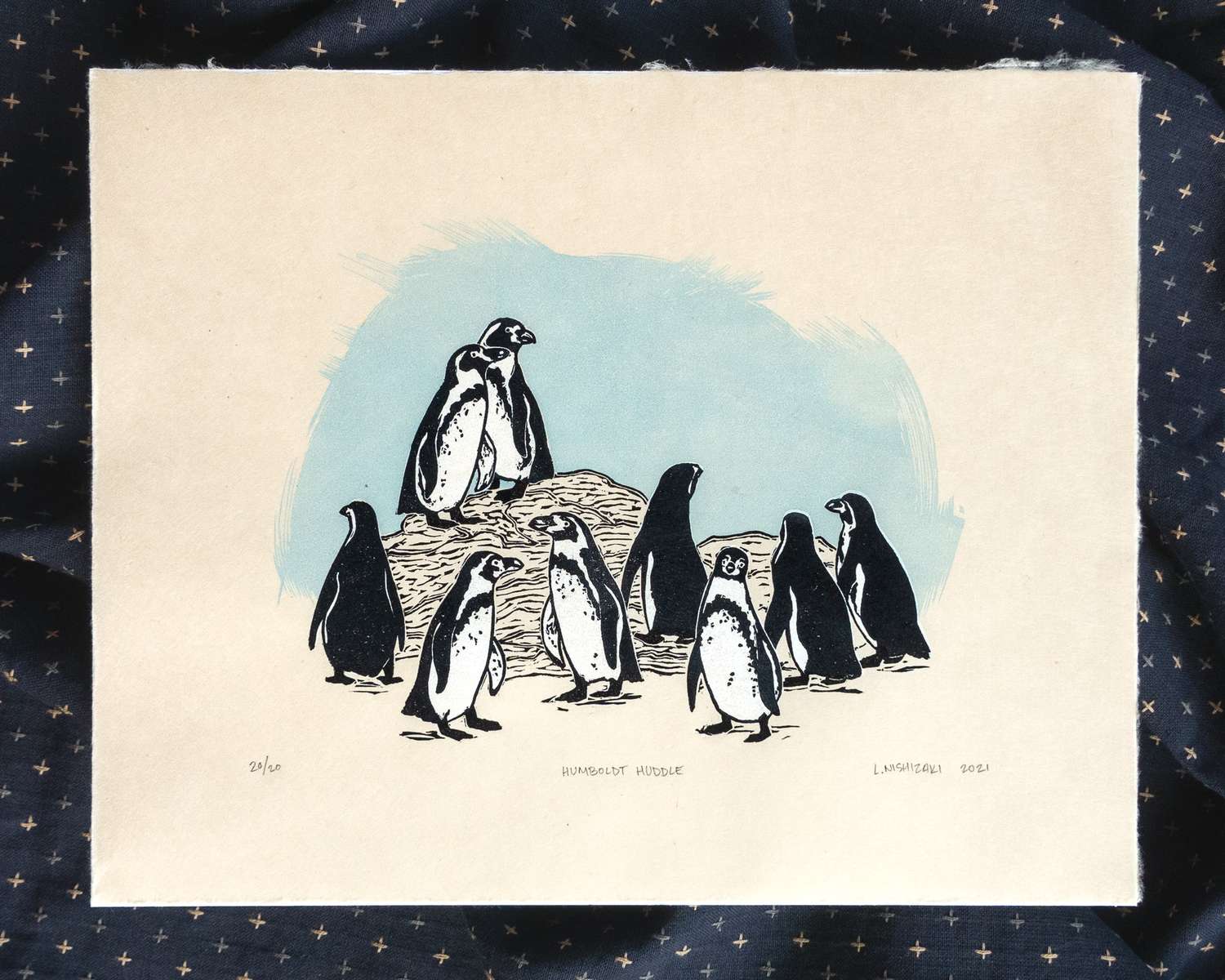 A group of penguins in water is a raft; a group on land is called a huddle. This particular huddle of birds is made up of Humboldt penguins, a species that's native to the Pacific Coast of South America. The group was inspired by (and modeled after sketches of) the Humboldt penguins at Seattle's Woodland Park Zoo.
This is an original relief print, created using hand-carved linoleum blocks. Each work is handprinted using 3 blocks, the first inked up in pale blue, the second in white, and the last in black. The penguins are printed on delicate light brown Japanese Kitatka paper using oil-based inks.
Because each print is a handprinted original, there will be slight variations between prints in the edition. Prints are sold unframed.