Initial Views of Vermont
Vermont, USA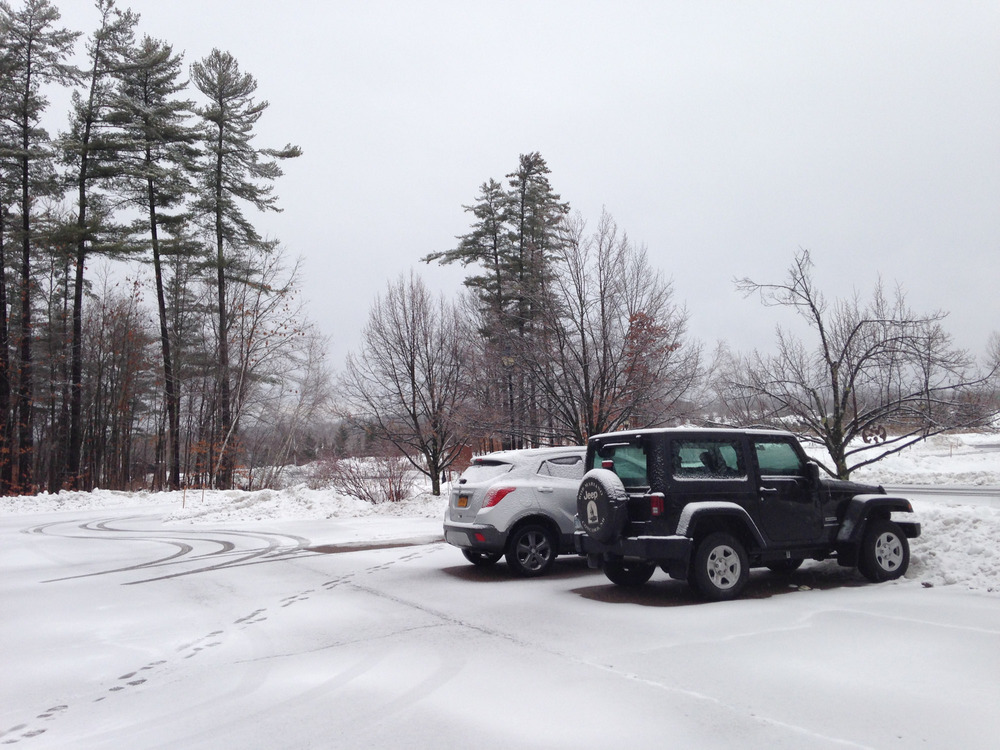 There are several things to note in the following picture:
There is a tiny icicle hanging from the roof. A couple of larger ones were cut out of the picture
Gas is only $2.93 a gallon.
My coworker swears that the sky is normally beautiful and clear, and that there are mountains. I'll believe him when I see it.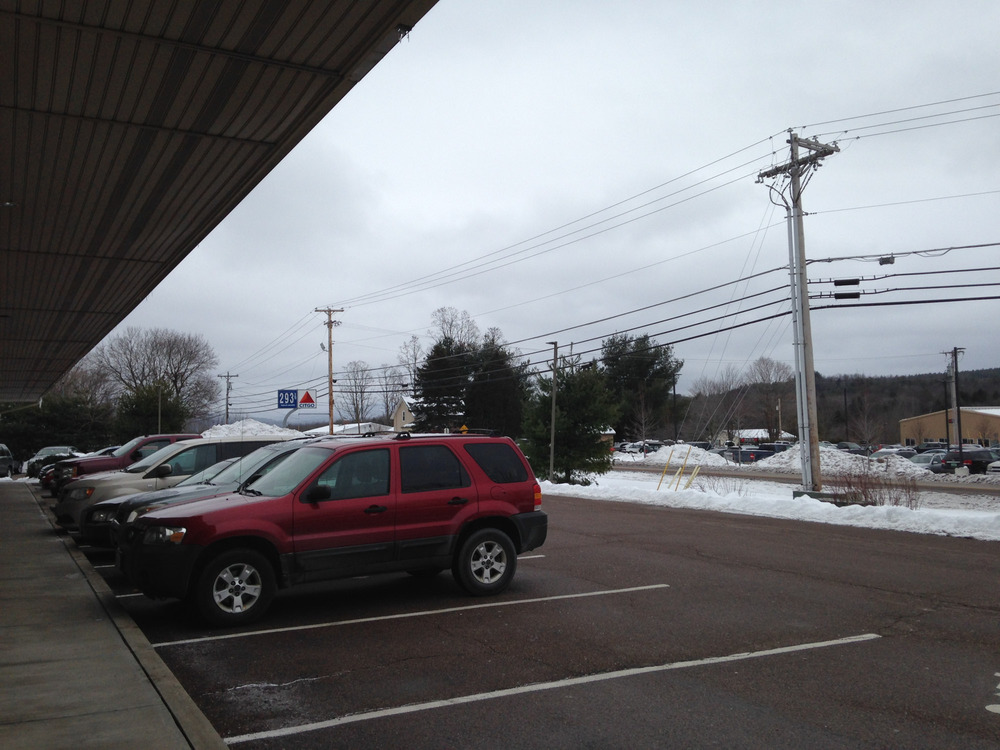 Flying out of Burlington International Airport. The mountains finally make their appearance!