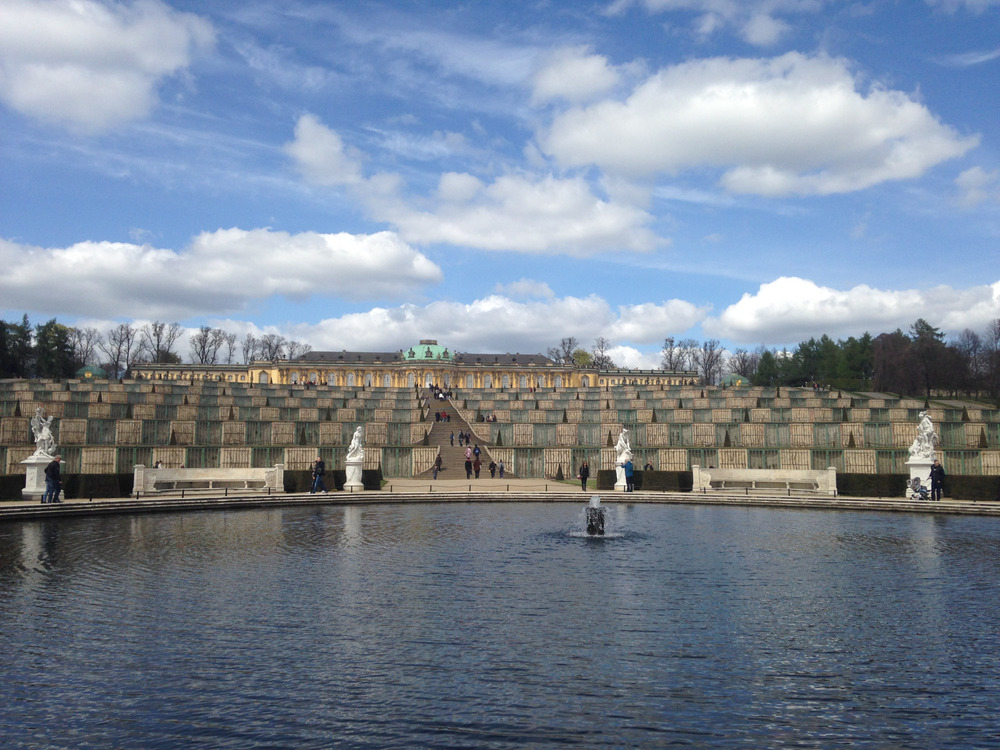 Schloss Sanssouci is the summer palace of former King Frederick the Great of Prussia. Although we didn't venture inside the palace, we wandered through the stunning grounds and gardens.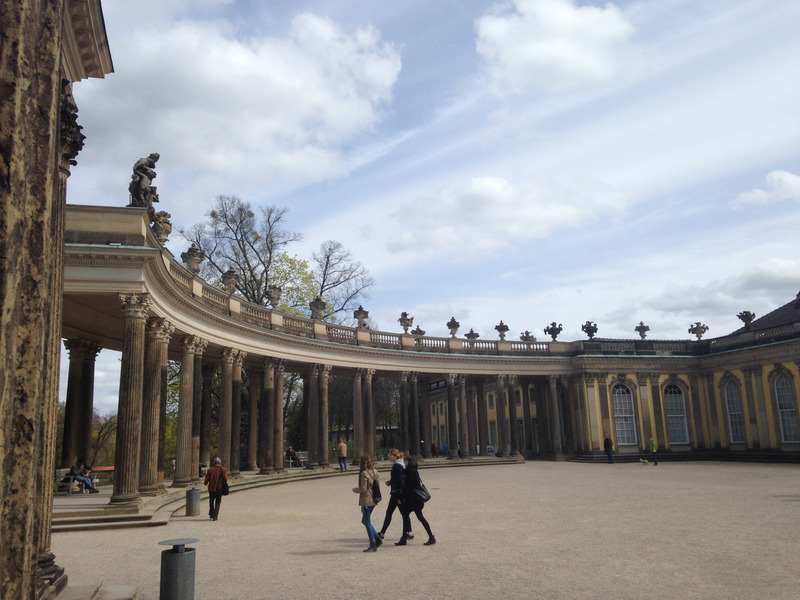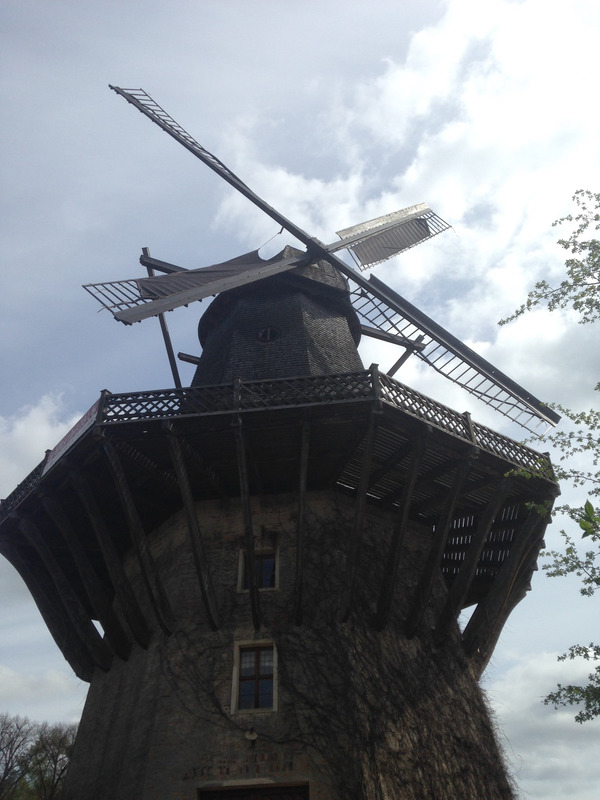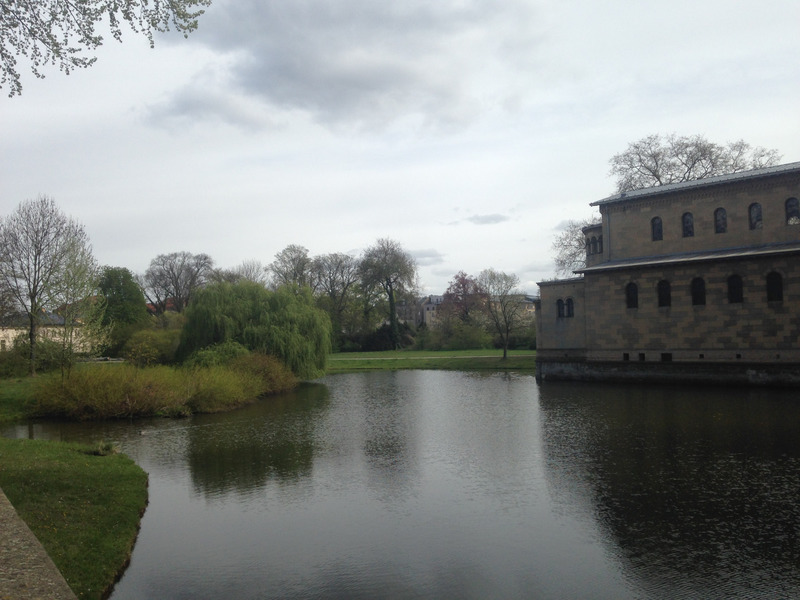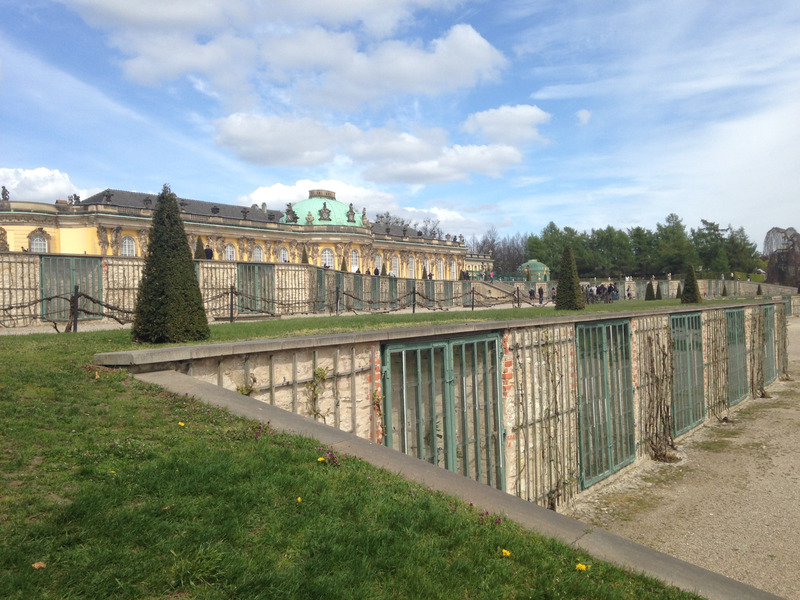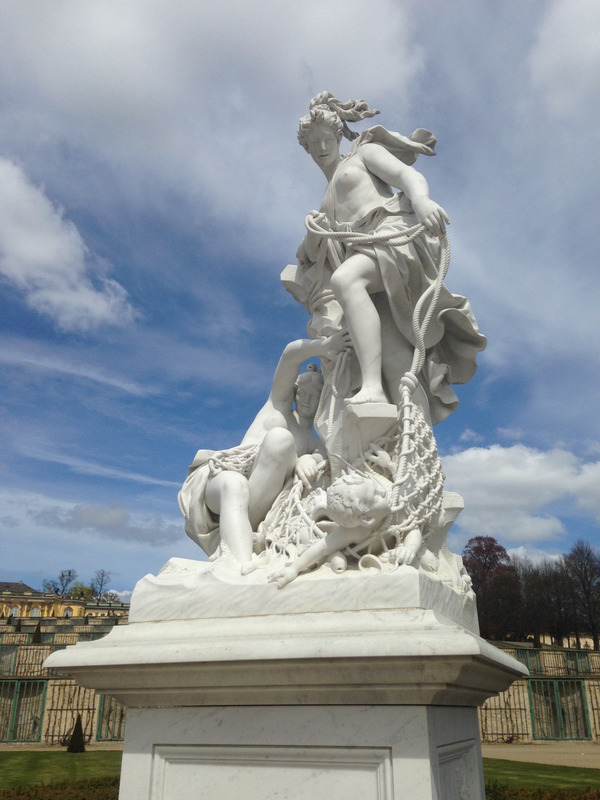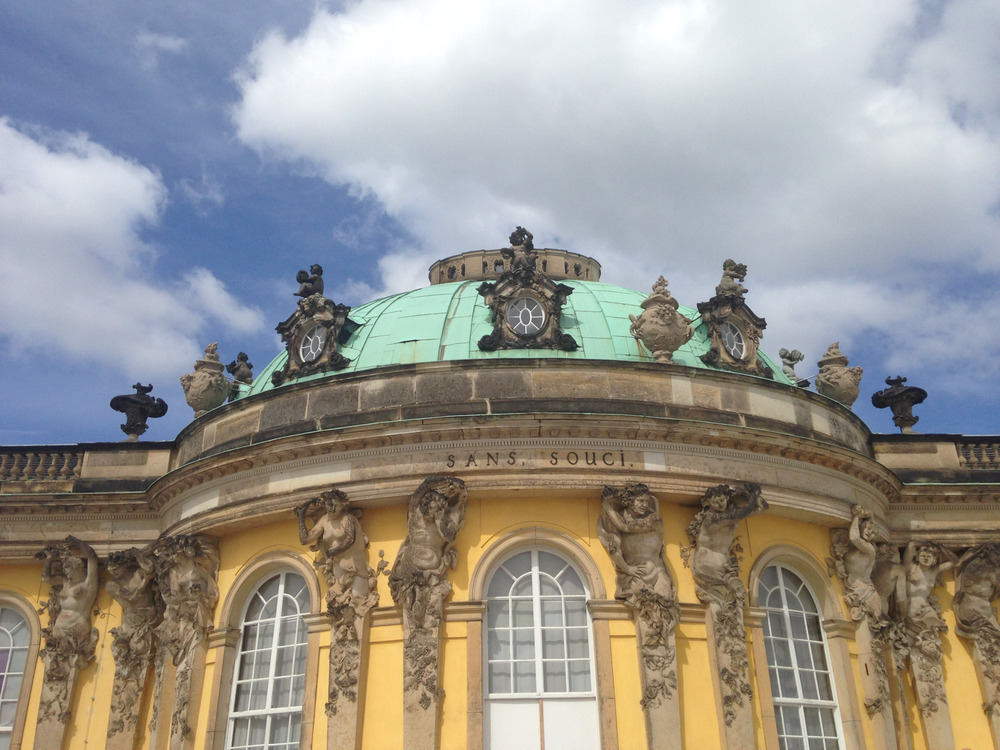 The Potsdam Hauptbahnhof (central train station) was located 30 minutes from Berlin via the S-Bahn. Schloss Sanssouci is the most iconic tourist destination in Potsdam, but we also enjoyed some other notable sights:
A small island near the train station featuring gardens and a Biergarten. Before leaving Potsdam, we loitered in the Biergarten over drinks (I had a bright orange peach wine).
Alter Markt (old market square), at the time featuring an art installation protesting German Chancellor Angela Merkel and her stance on the refugee crisis.
Brandenburger Straße, a quaint pedestrian shopping street stretching several blocks.
Holländisches Viertel (Dutch Quarter), which contained many brick buildings including a tasty ice cream shop and a restaurant called Fliegenden Holländer (Flying Dutchman).