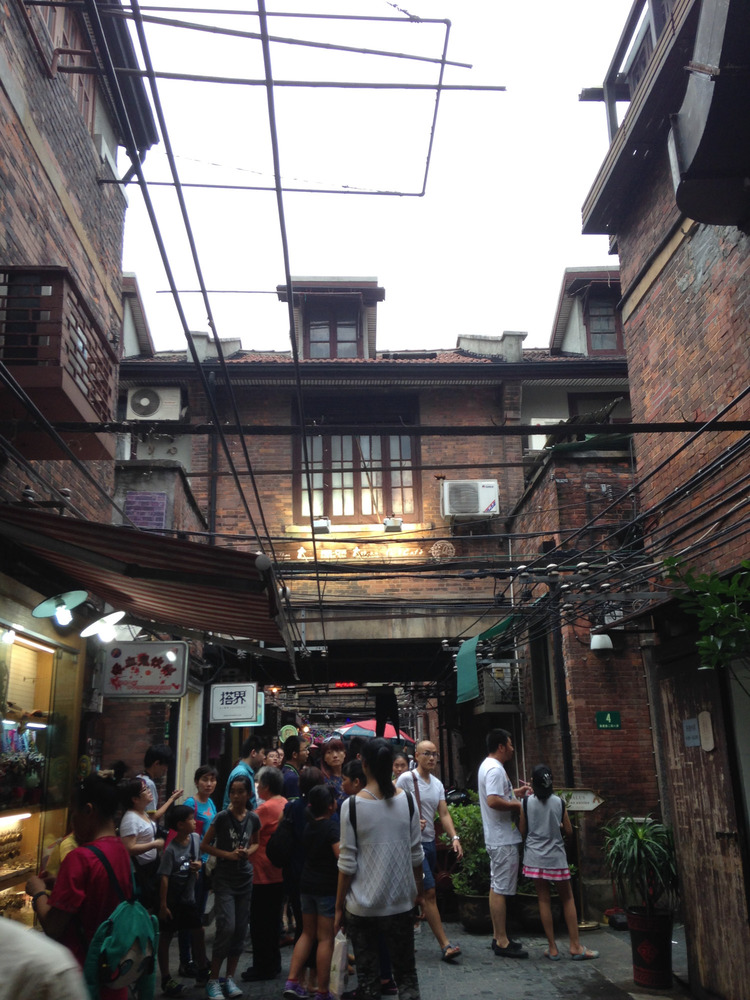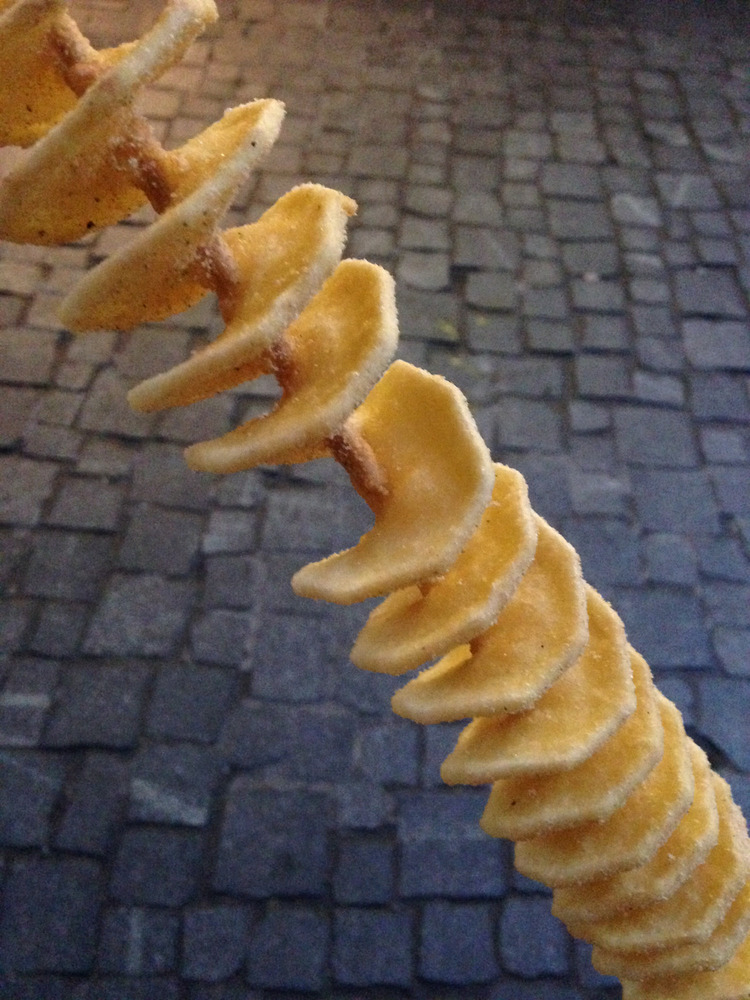 Tianzifang is an area in Shanghai that consists of a block of Shikumen houses, which are an older style of Shanghai architecture. These houses are typically two stories tall with narrow and steep staircases.the pedestrian walkways are narrow and paved with cobblestones, and lots of electrical wires stretch between buildings.
This is now a tourist draw, and contains a wide variety of stores selling a wide variety of products: traditional Chinese makeup decorated with painted images of Shanghai girls, perfumes, leather handmade products, and silk scarves, as well as cheaper things aimed at tourists. There is also a wide array of restaurants and bars, although they seem to be aimed primarily at tourists and seem to be fairly overpriced. I did have a fairly tasty snack: a spiral-cut potato mounted on a stick and deep fried, then sprinkled with a garlic-based seasoning.
Outside of the narrow walkways are fancier boutiques selling leather shoes, silk qipao, and one-off women's fashion and jewelry.