Custom print edition for Sophia
2022.02.01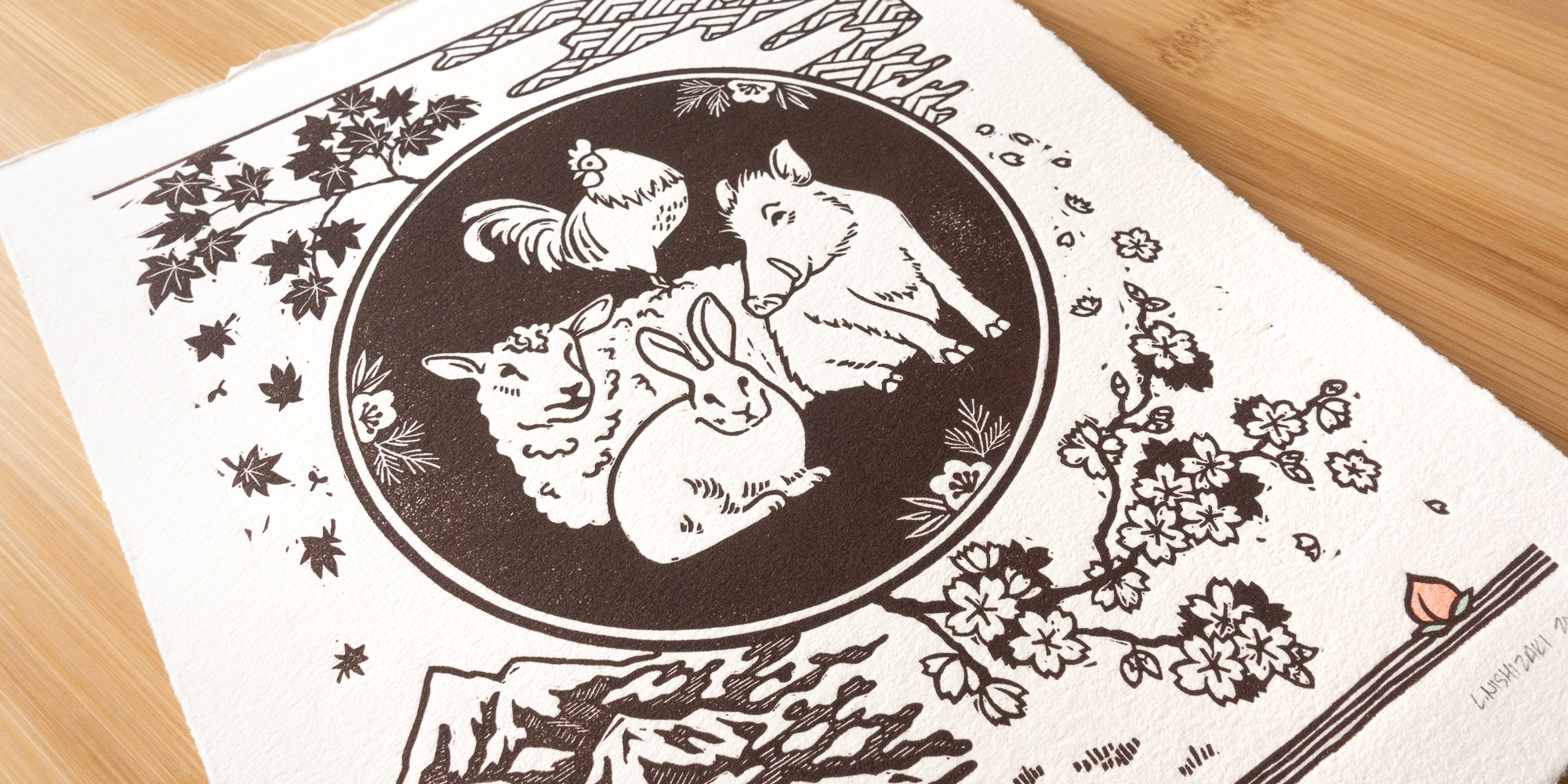 Last year, Sophia reached out to me with a custom design request. The prompt: a small edition of prints to give as Christmas gifts to her family. She asked that I depict each member of her family as a zodiac animal, using a similar art style as my "Moon & Rabbits" print.
I started by sending over a questionaire to get to know her family members better: character traits that I could depict through animal poses, shared hobbies and activities, favorite locations. For visual inspiration, I turned to the online resources and library books. My research books covered topics such as Hokusai and his woodblock prints, Japanese stencils for textile dying, and kimono patterns and history.
Lots of research turned into lots of sketches, which, after many iterations, turned into a design I was proud to share with Sophia. After listening to her feedback, I incorporated some changes and we agreed that the final design was ready to carve.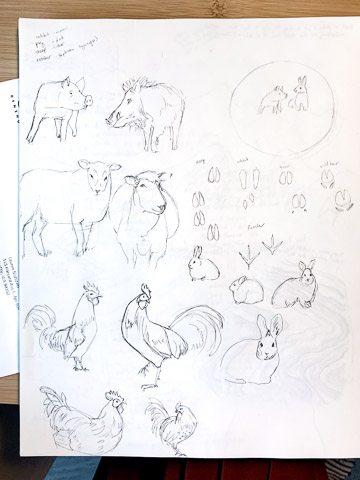 Carving is a slow and careful process. I always start by carving the eyes of my main subjects—if I make a mistake at such a crucial step, it's easier to start over if I haven't already invested hours into carving. Once carving is done, I clean the pen marks off the block so they don't affect the final print; this is the last time the block will look so clean.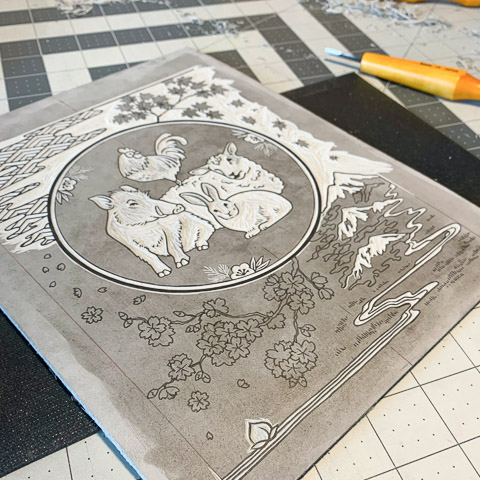 After carving comes time for test prints! I'll try out multiple hand-mixed ink colors; sometimes I can follow color ratios for a favorite color that I recorded during a previous print session, but usually it's an iterative process as I mix–test–remix.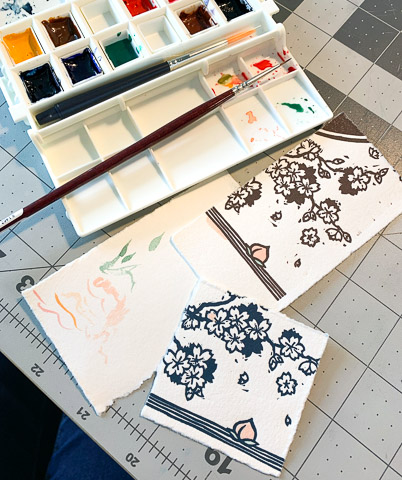 After creating test prints, I sat with the images for a couple of days before picking the final color—in this case, a rich dark brown. I printed a handful of prints, enough so that I could sort through them and edition the best three for Sophia, and save one or two for my own records. Once the ink was dry a couple of days after printing, I numbered, titled, and signed the prints before carefully packing them up and mailing them off.
Sophia adored the final prints, and her family loved their Christmas gifts!