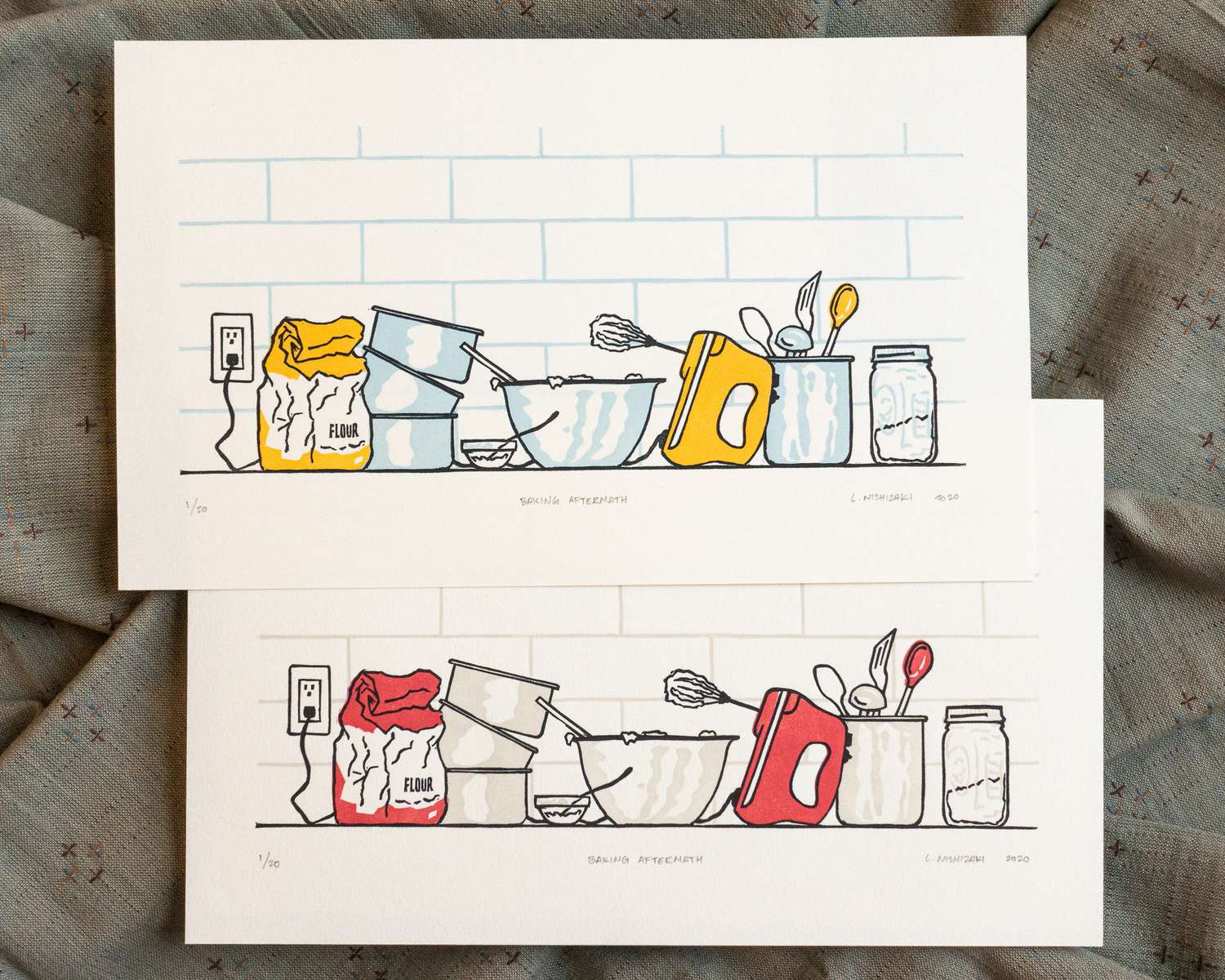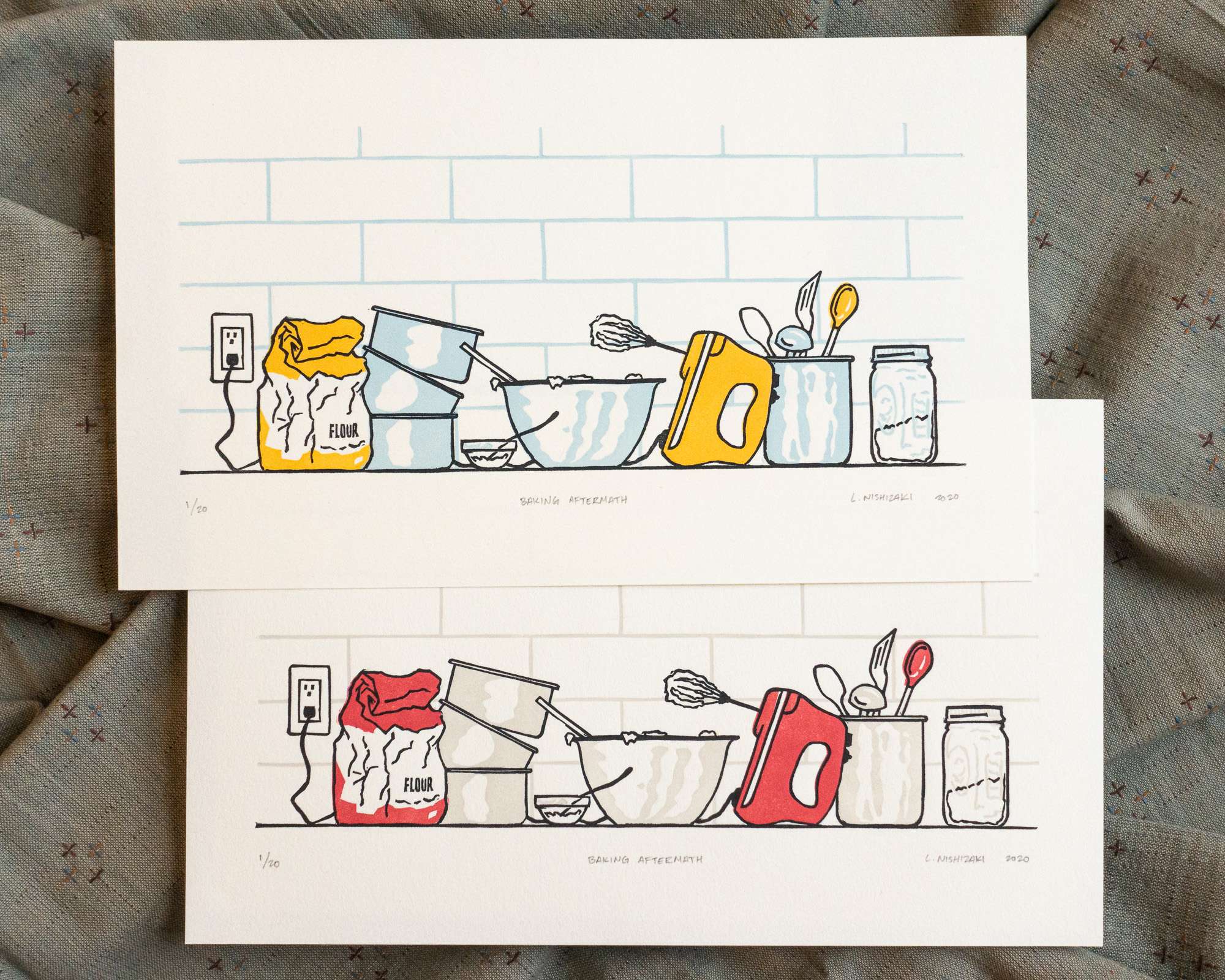 The red edition is printed in red and pale grey/tan with black outlines.
The grey edition is printed in two shades of grey with black outlines.
The blue/yellow edition is printed in baby blue and golden yellow with black outlines.
The mint/lavender edition is printed in pale lavender and mint green with black outlines.
Is it a messy kitchen? An artful arrangement of tools celebrating baking? Why not both!
This scene was inspired by a recent baking session: as the cakes were being assembled, I looked around and saw ingredients and bowls and tools scattered across the counter. I decided to render everything in miniature; at just under 1.75" tall, the bag of flour is filled with just enough flour to bake some tiny cakes.
These works are original linocut block prints. Each work is handprinted using three carved linoleum blocks, the first to print a bright accent color for the hand mixer and flour bag, the second to create three-dimensional depth in the reflections and shadows, and the third to add the black outline. The prints are on off-white cotton paper, and papers are all cleanly cut to size. Because each print is a handprinted original, there will be slight variations between prints.
At this time, only the first part of each edition has been printed; as inventory runs low I plan to print more, however some colors may appear as "out of stock" in the meantime.