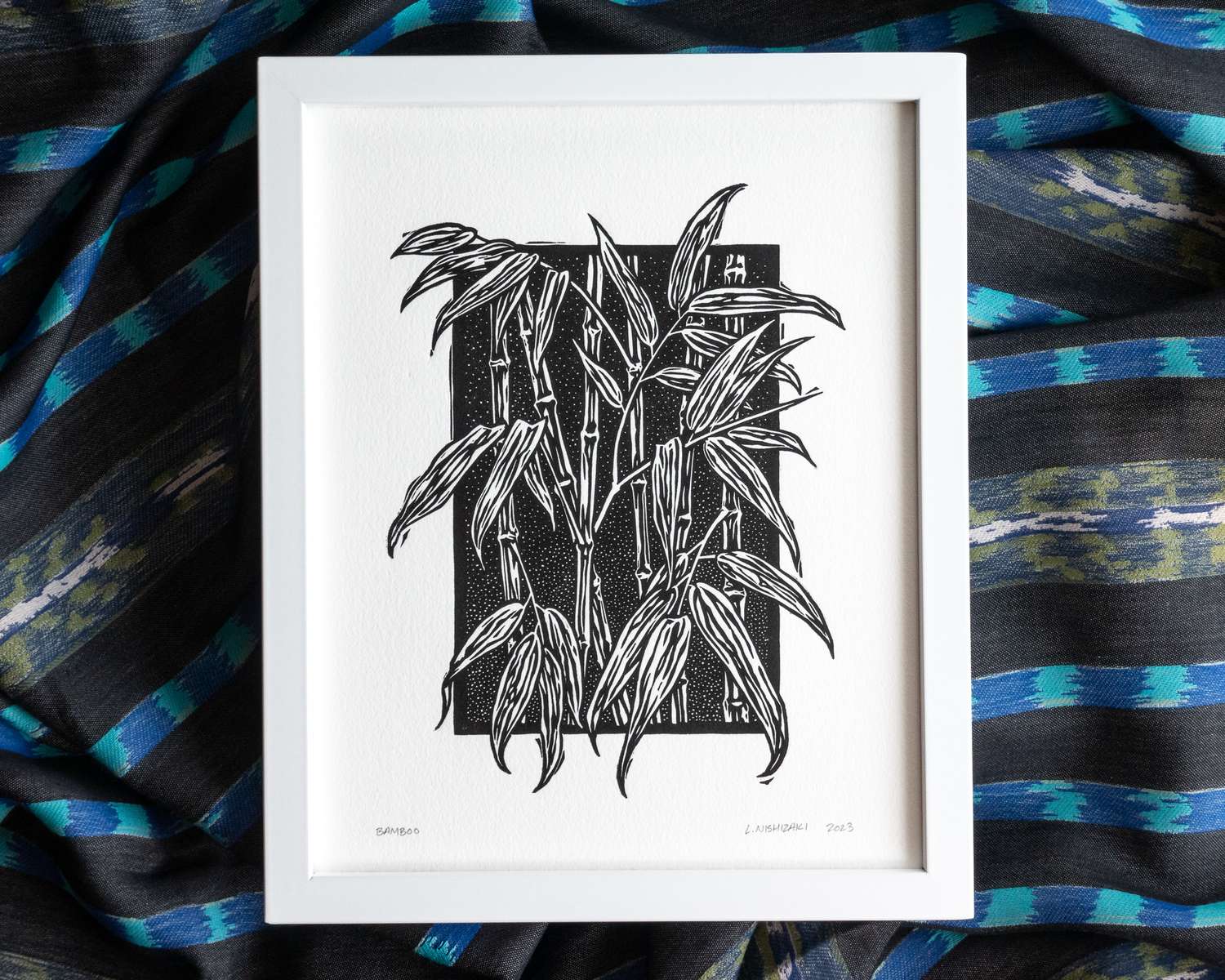 Handprinted on textured white cotton paper.
Handprinted on light tan Japanese washi paper.
Handprinted on pale green Japanese washi paper.
Bamboo is a symbol of prosperity and good luck.
This work is an original linocut block print, part of an open edition of prints (prints are not numbered and more will be created as they sell). Each work is handprinted using a single hand-carved linoleum blocks, printed using black oil-based ink.
"Bamboo" is printed on several different papers. Both the tan and pale green papers are thin and smooth Japanese washi paper. The white paper is a thick textured cotton. All three paper choices feature hand-torn edges and highlight the beautiful wispy paper fibers.
Because each print is a handprinted original, there will be slight variations between prints. Prints are sold unframed.