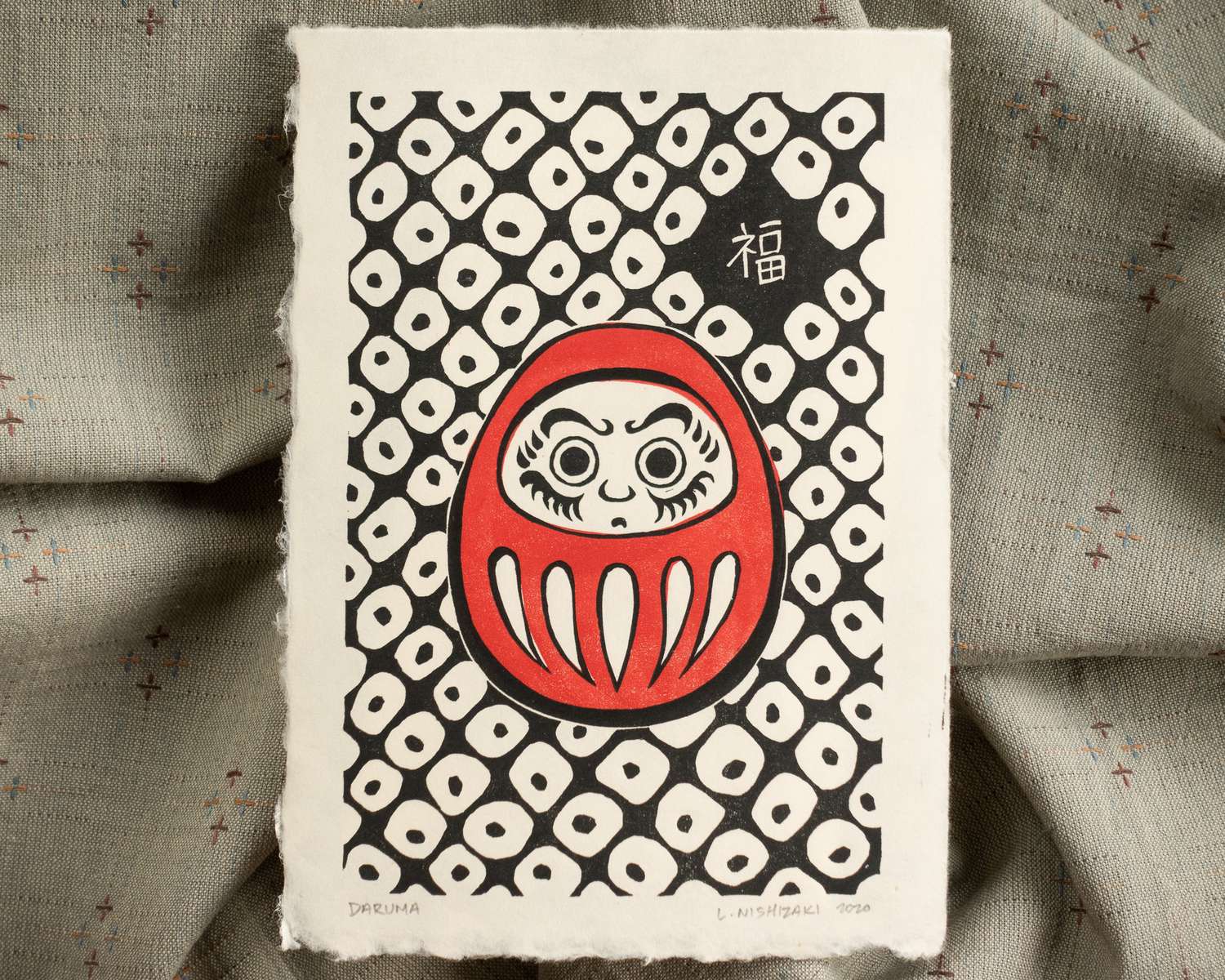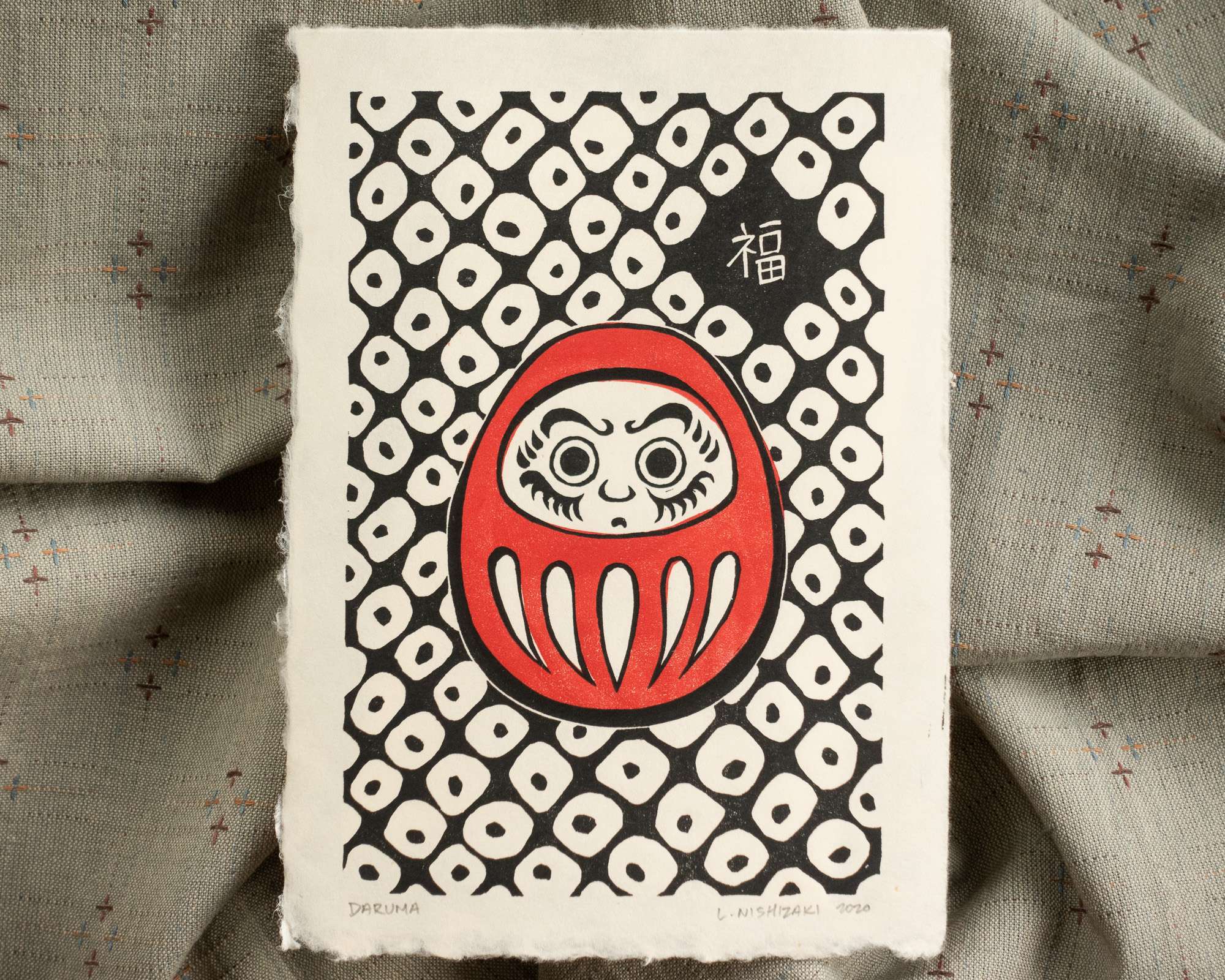 The daruma doll appears in Japanese culture. It can be used as a marker of goal setting: fill in one eye when you set a goal, then fill in the other once you achieve that goal.
The background pattern is inspired by kanoko shibori dye patterns. The kanji (福, fuku) translates to "fortune", or "good fortune". This print will hopefully bring you good fortune in abundance!
This work is an original linocut block print, part of an open edition of prints (prints are not numbered and more will be created as they sell). Each work is handprinted using two different carved linoleum blocks, the first inked up in red, the second inked up in black; both inks are oil-based. The daruma is printed on light brown Japanese Kitakata paper, and the edges of the paper may still have the whispy delicate deckle edge from the paper-making process. All paper edges are either the natural deckle or a torn edge.
Because each print is a handprinted original, there will be slight variations between prints. Prints are sold unframed.