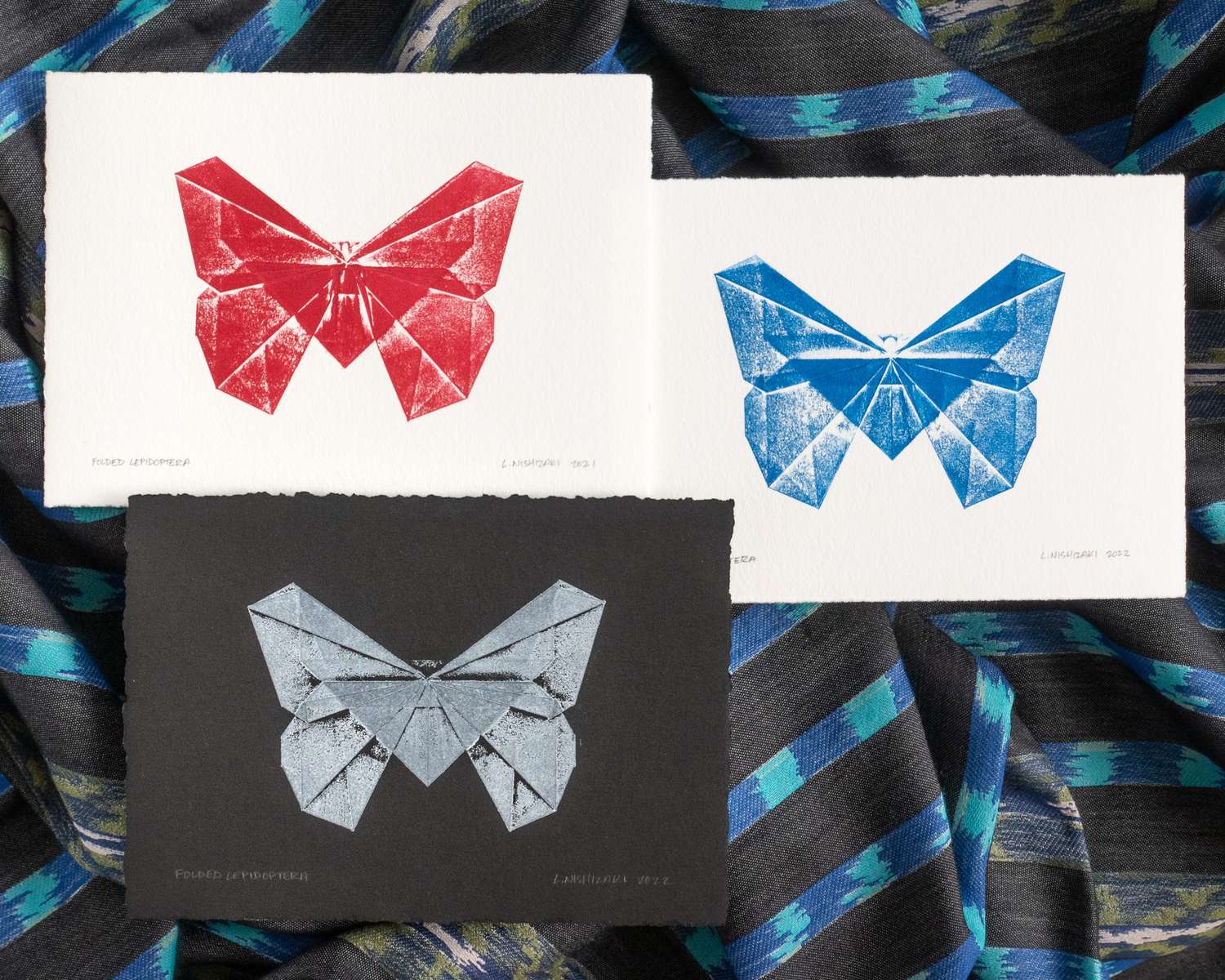 This print was inspired by the origami butterflies of Michael G. LaFosse.
To make each print, a layer of ink was rolled onto a folded butterfly, then the inky origami was carefully pressed into 100% cotton printing paper. Folded paper layers result in areas of varying ink coverage. Watch a short video of the process.
This is an open edition of prints. Designs will vary between colors, and because each work is hand-inked and hand-pressed, there will be variations between prints.
Prints are sold unframed. All prints fit in a standard 5x7" frame.
---
Related item: