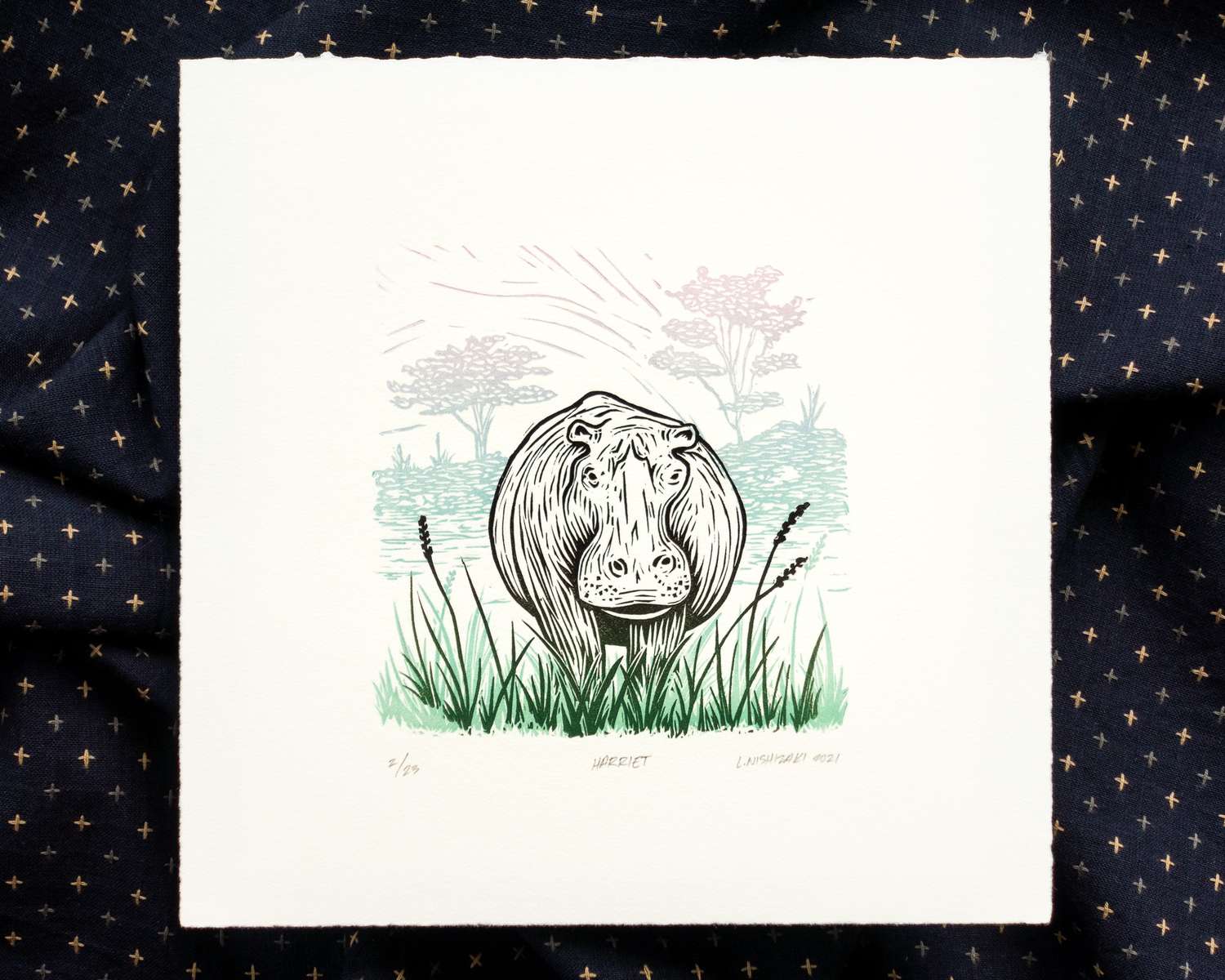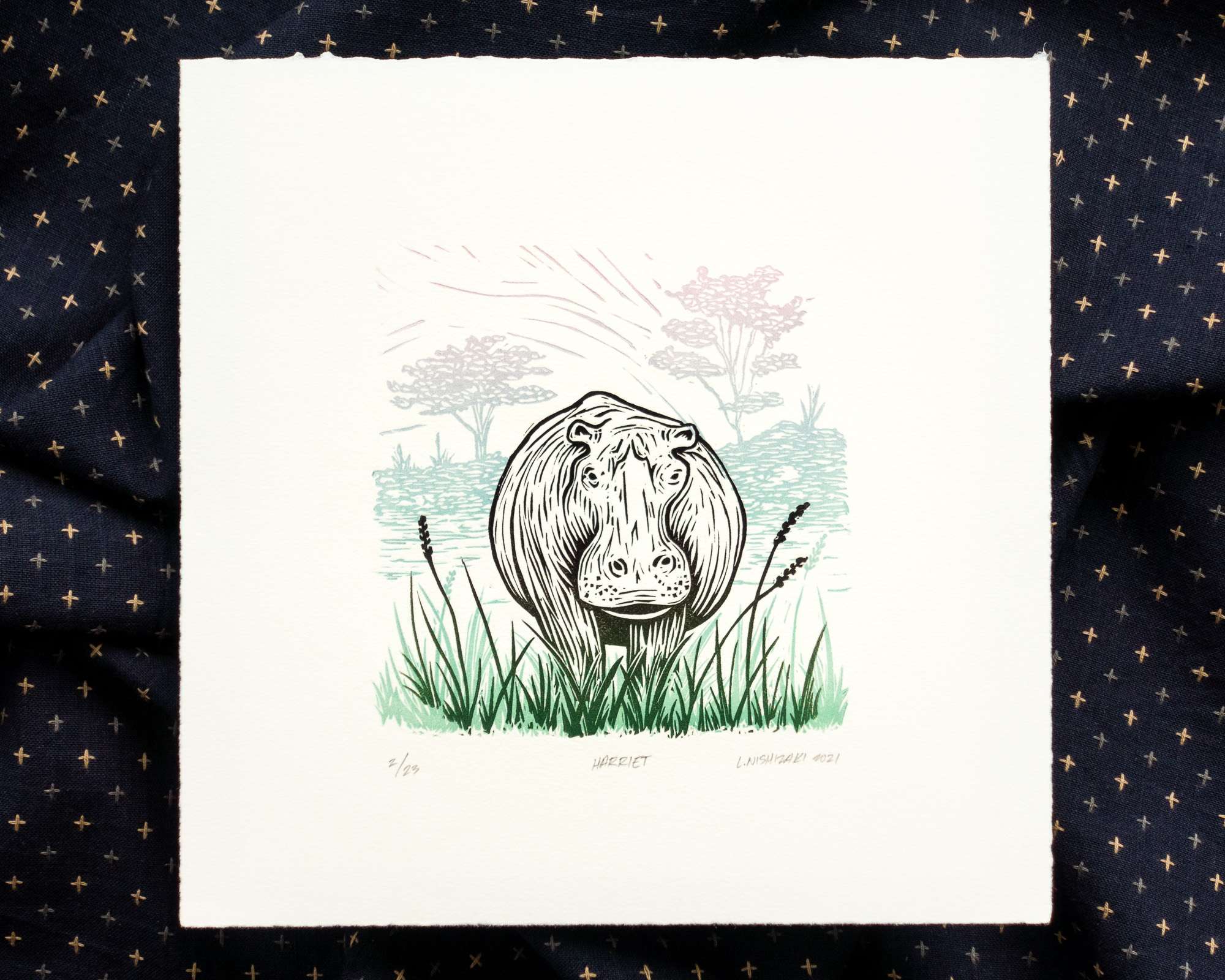 Harriet is a stately hippo, just emerged from grazing along the bottom of her river. Or maybe she's just woken up from a nap, and is enjoying the feel of the sun on her back.
This print is a limited edition, hand-carved and hand-printed linocut block print. It is created using two different carved linoleum blocks, each inked up using a custom gradient of oil-based inks. The prints are on off-white archival-quality cotton paper with hand-torn deckle edges.
Because each print is a hand-printed original work of art, there will be slight variations between prints. Prints are sold unframed.