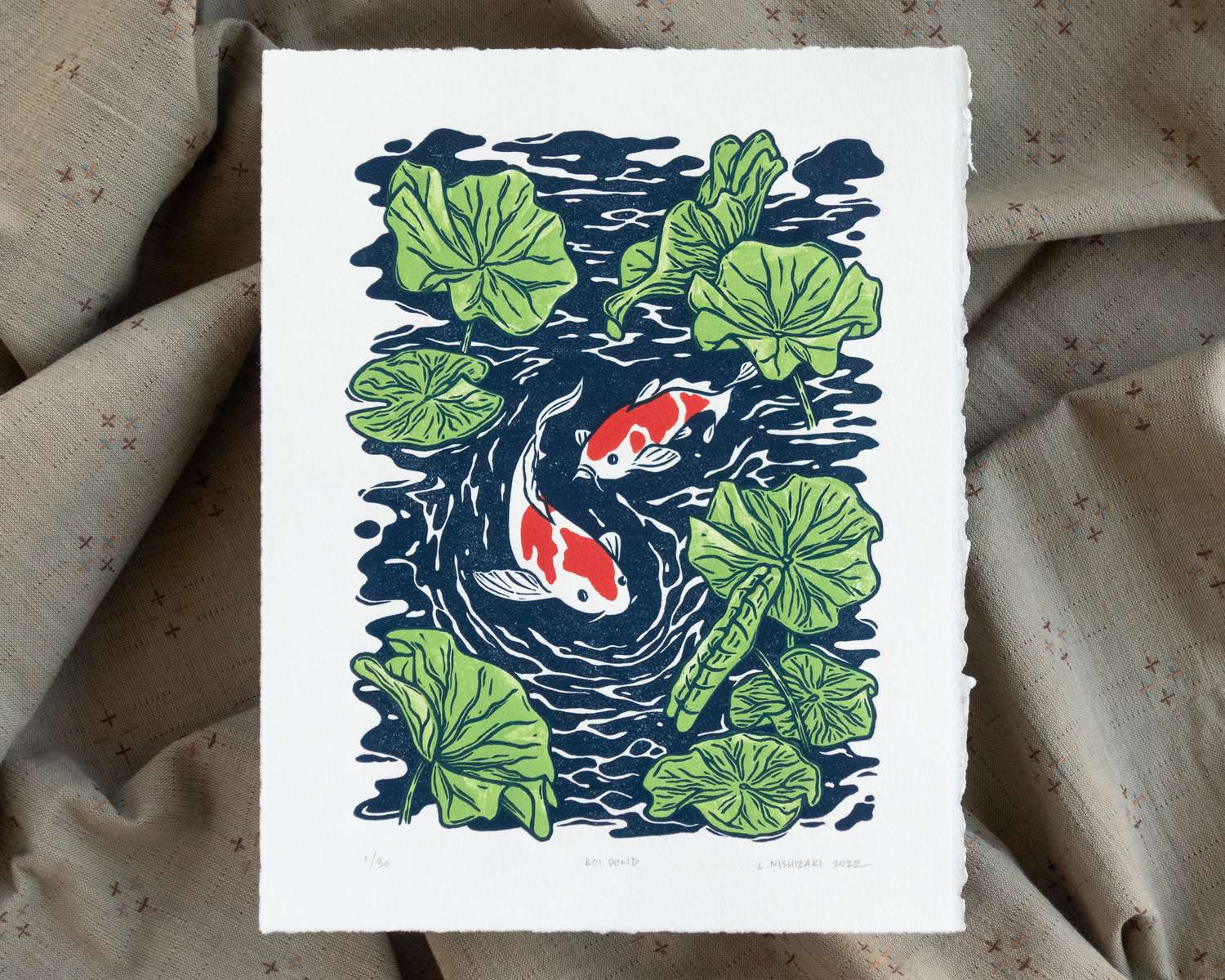 Two koi swimming just below the surface of this lotus pond leave a trail of ripples in their wake.
This print features hand-embellished highlights on all of the leaves, giving each piece extra depth and a unique appearance. The limited edition includes only 30 prints. Each print is carefully handprinted using multiple hand-carved linocut blocks onto thick, cotton paper. All paper edges are hand-torn or have the original deckle edge to showcase the delicate paper fibers.
Because each print is an original work of art, there will be some variation between prints. Prints are sold unframed.