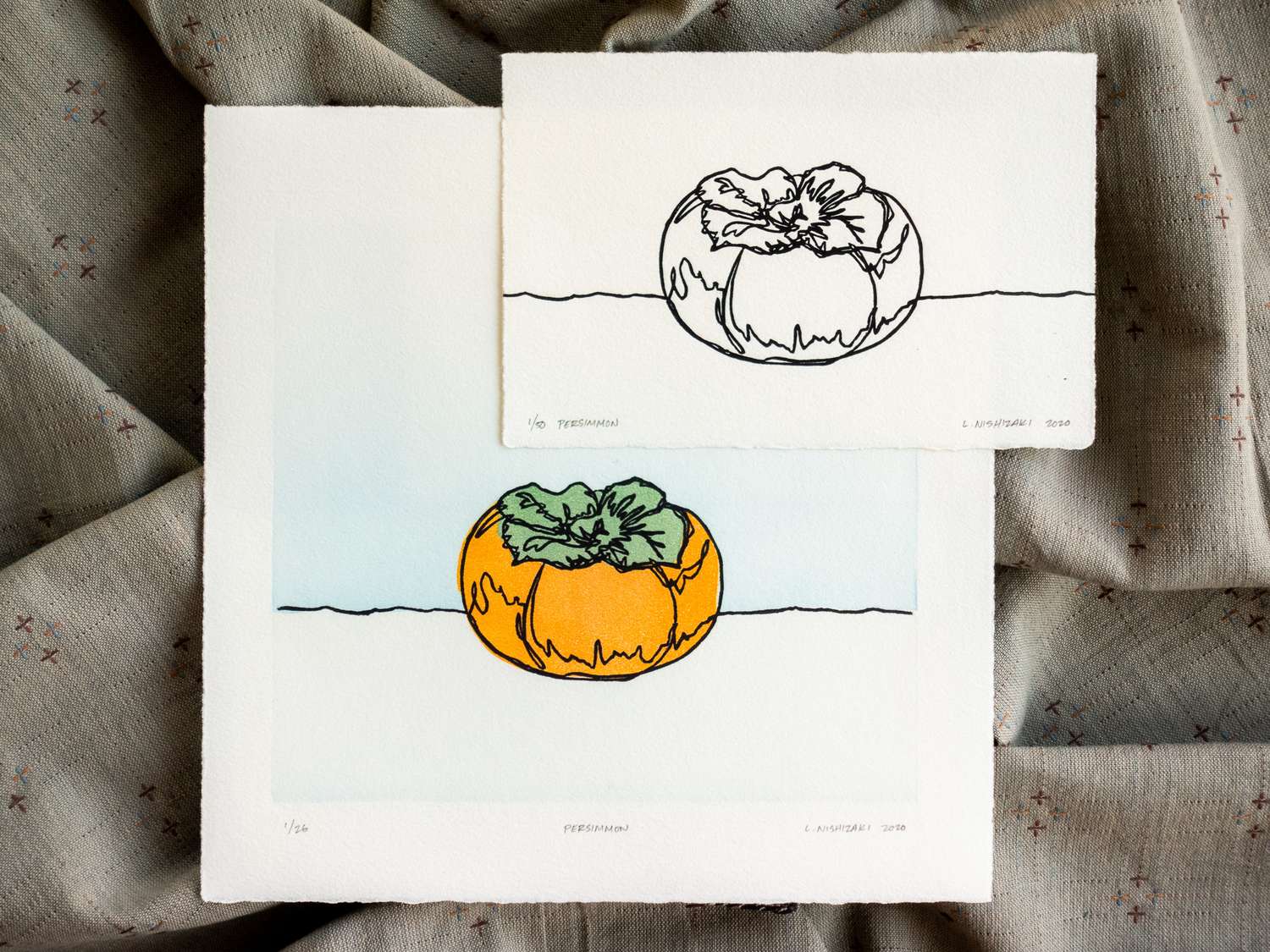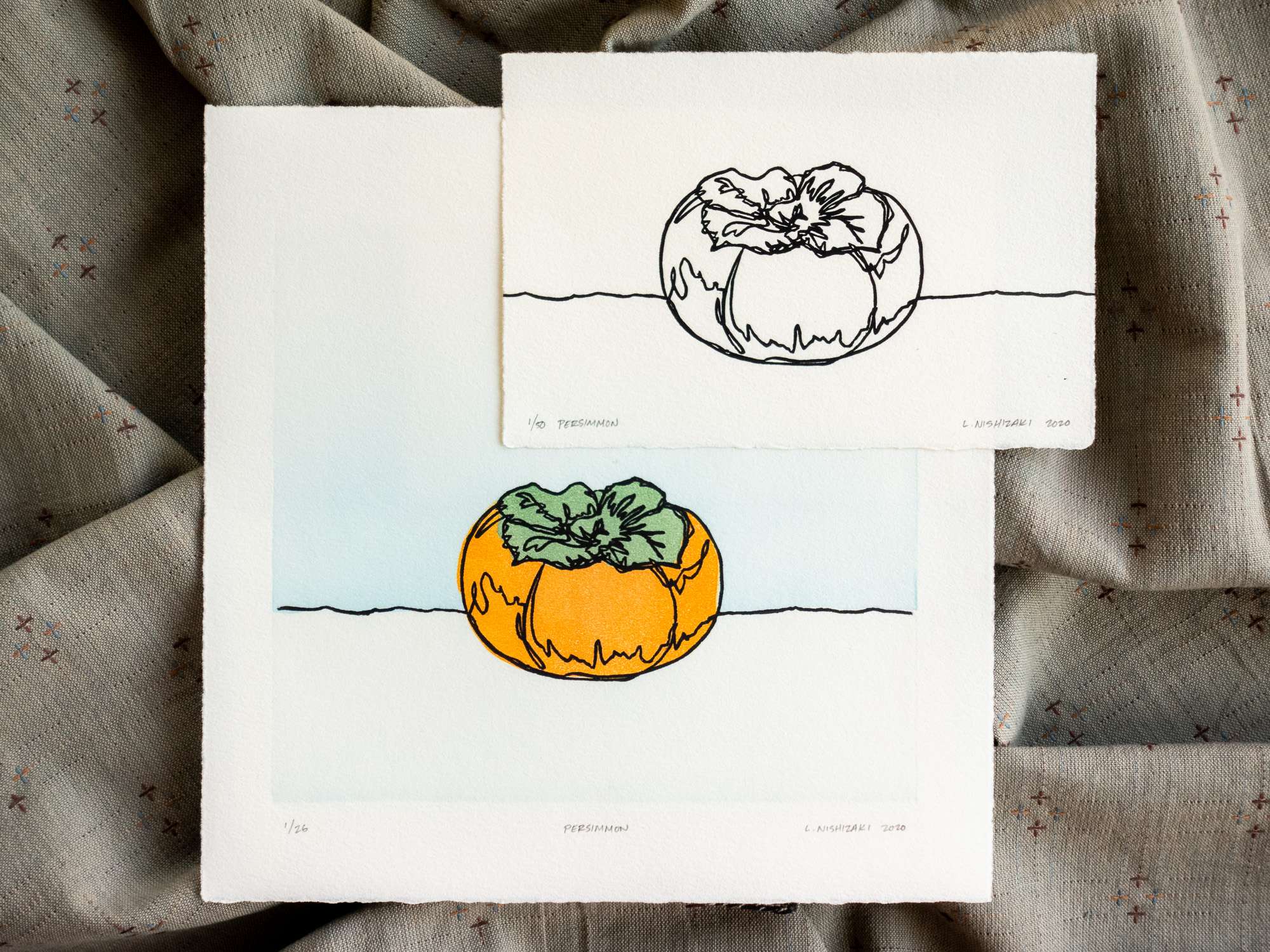 This simple print was created using the linework carving and black ink.
The full color edition was printed using orange and green blocks of color and two subtle blue gradients, paired with the black linework block.
I've always thought of persimmon as a fruit of my childhood. Every year, relatives would pick bags and bags of persimmon from their tree and distribute it amongst the family. We often had a large overflowing bowl of them on the kitchen counter.
I created two print editions around a handcarved linoleum block of a persimmon line drawing. These pieces of artwork are hand-printed and limited-edition linocut block prints. Select an option above to learn more about the two editions. All works are printed on off-white cotton paper using oil-based inks, and the four paper edges are torn to size.
Because each print is a handprinted original, there will be slight variations between prints. Prints are sold unframed.