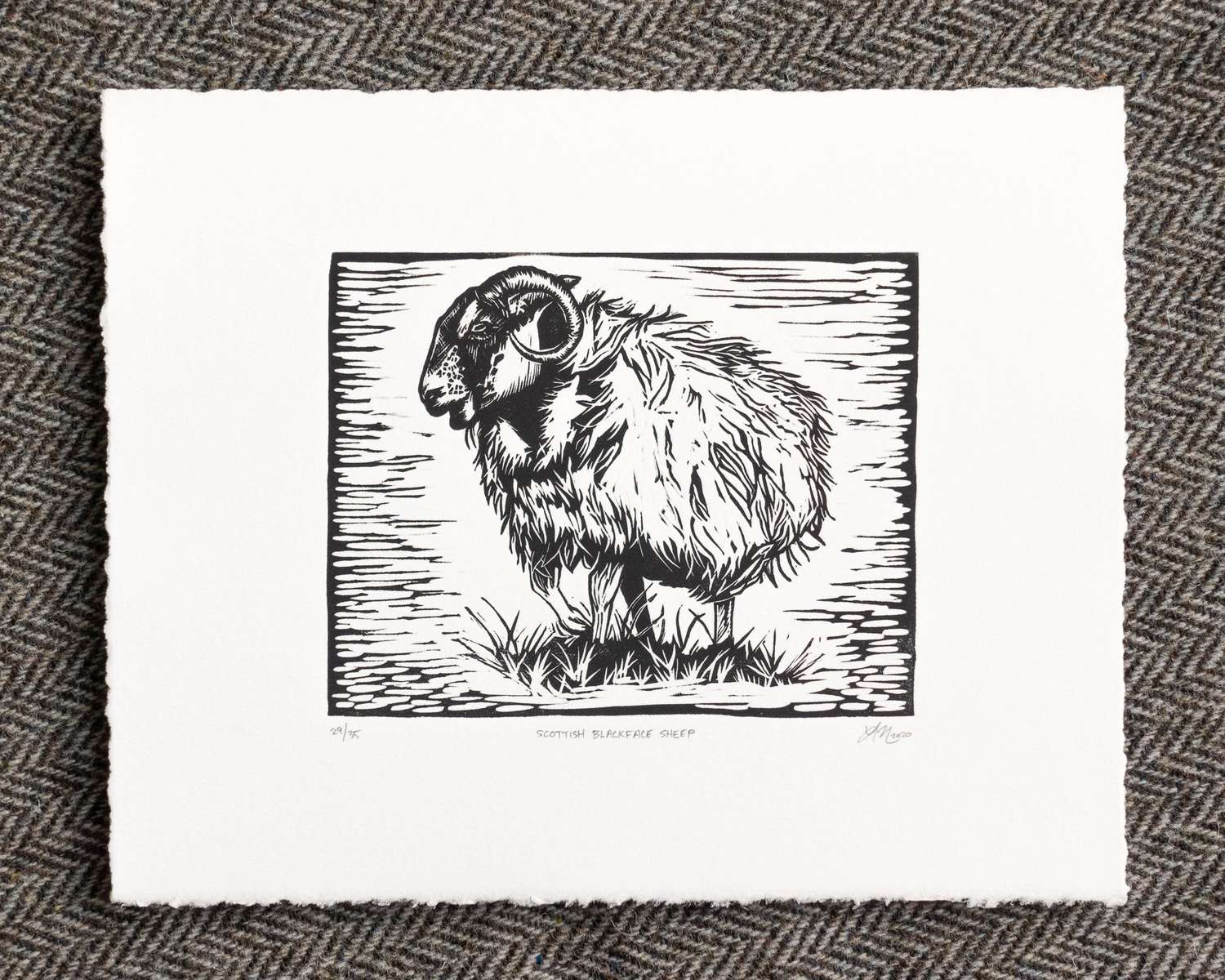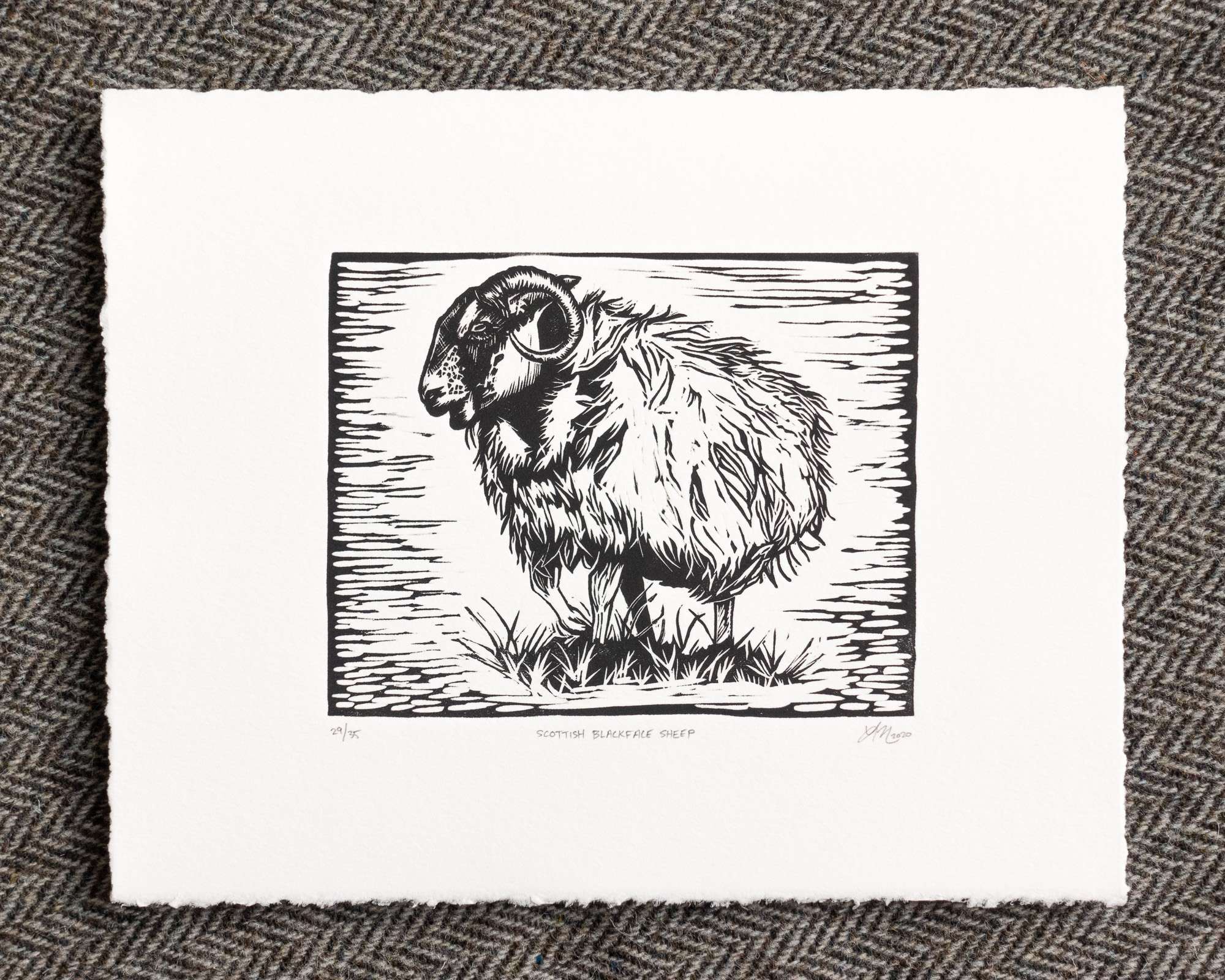 The Scottish Blackface is a common sheep breed in the Scottish Highlands. This particular image was inspired by a somewhat territorial blackface ram that I encountered while hiking on the Isle of Skye. He wasn't too happy with me traipsing through the center of his scattered flock, so after taking a quick picture, I continued on my way.
This work is an original linocut block print, part of a limited edition of only 35 prints. Each work is handprinted with black oil-based ink on white cotton paper. The paper may have one edge that is cleanly cut; the remaining three edges will be either a torn edge or the natural deckle edge.
Because each print is a handprinted original, there will be slight variations between prints. Each print is sold unframed.