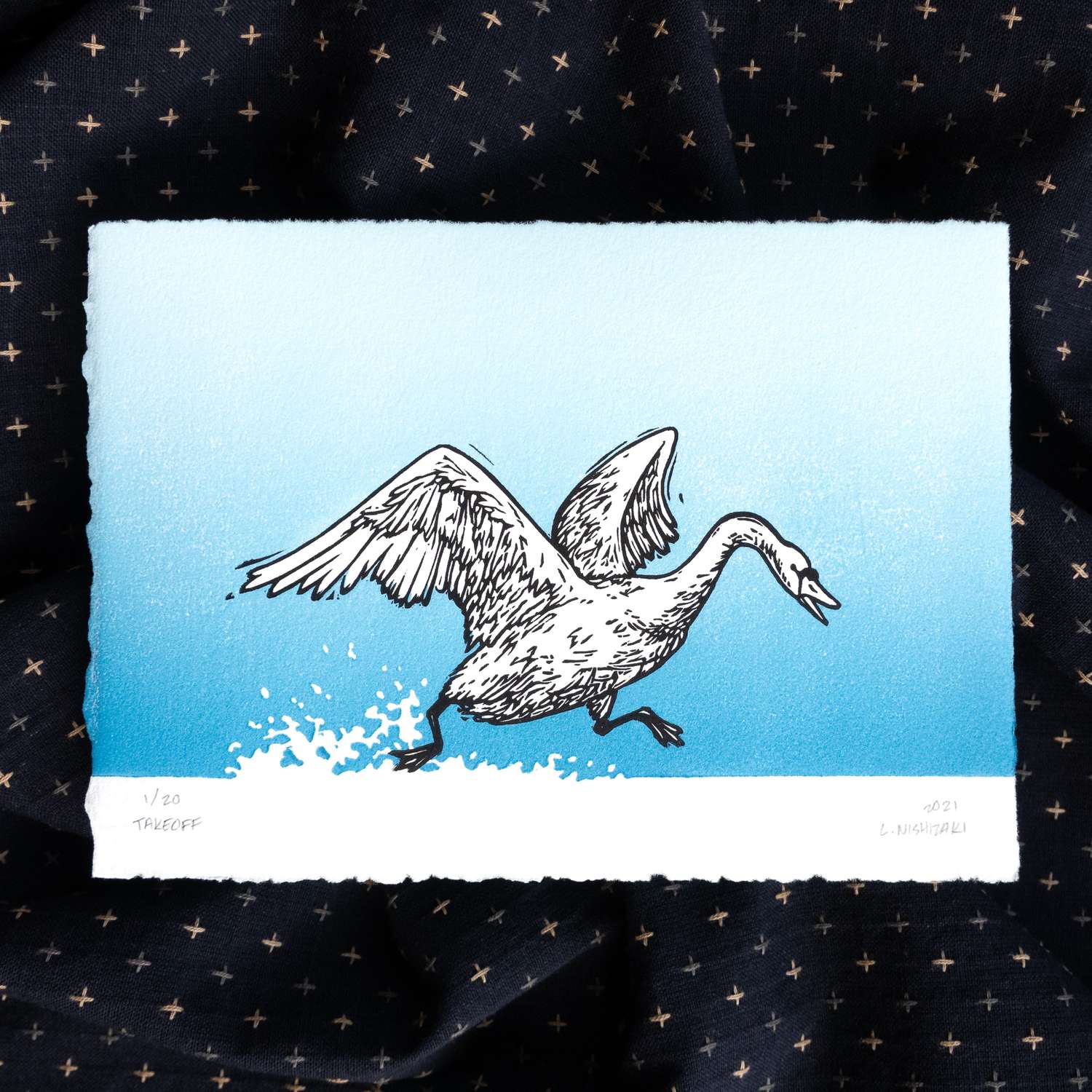 With pumps of powerful plumage, watch this swan go!
This is an original linocut block print, part of a limited edition of only 20 prints. Each work is handprinted on cotton paper using oil-based inks. The four edges of each print are either the paper's natural deckle or a hand-torn edge. Because each piece is printed edge-to-edge (including the deckle!), these prints would look amazing float-mounted in an 8x10" frame.
Each print is hand-inked and hand-printed, so there will be slight variations between prints. Due to unexpected paper expansion during the printing process, some prints may not fit in a standard 5x7" frame. Prints are sold unframed.