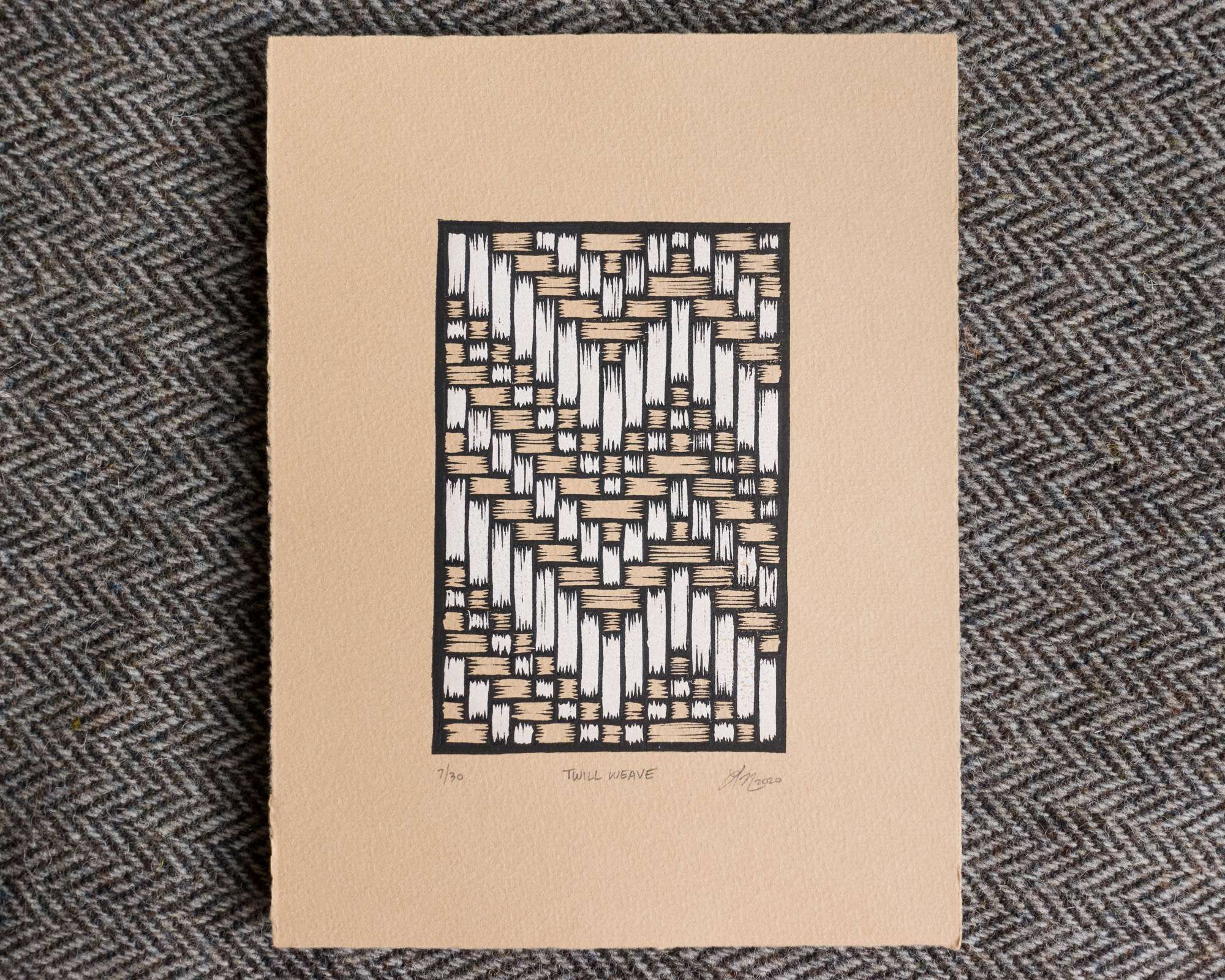 Weaving can produce fabric with striking geometric forms. Viewed up close, the geometric grid lines in this print dominate; viewed from afar, the diagonal lines take precedent.
This print was born from my desire to explore complex weaving drafts. I carved this particular pattern because my loom is incapable of weaving a twill pattern this complex. I added a second color to distinguish the warp and weft threads and to make the diagonal pattern pop.
This work is an original linocut block print, part of a limited edition of only 30 prints. Each work is handprinted using two different carved linoleum blocks, the first inked up in white, the second inked up in black; both inks are oil-based. The grid-like surface texture of the tan paper compliments the geometric print. The paper may have one edge that is cleanly cut; the remaining three edges will be either a torn edge or the natural deckle edge.
Because each piece is a handprinted original, there will be slight variations between prints. All prints are sold without a frame.