Knit Study No. 1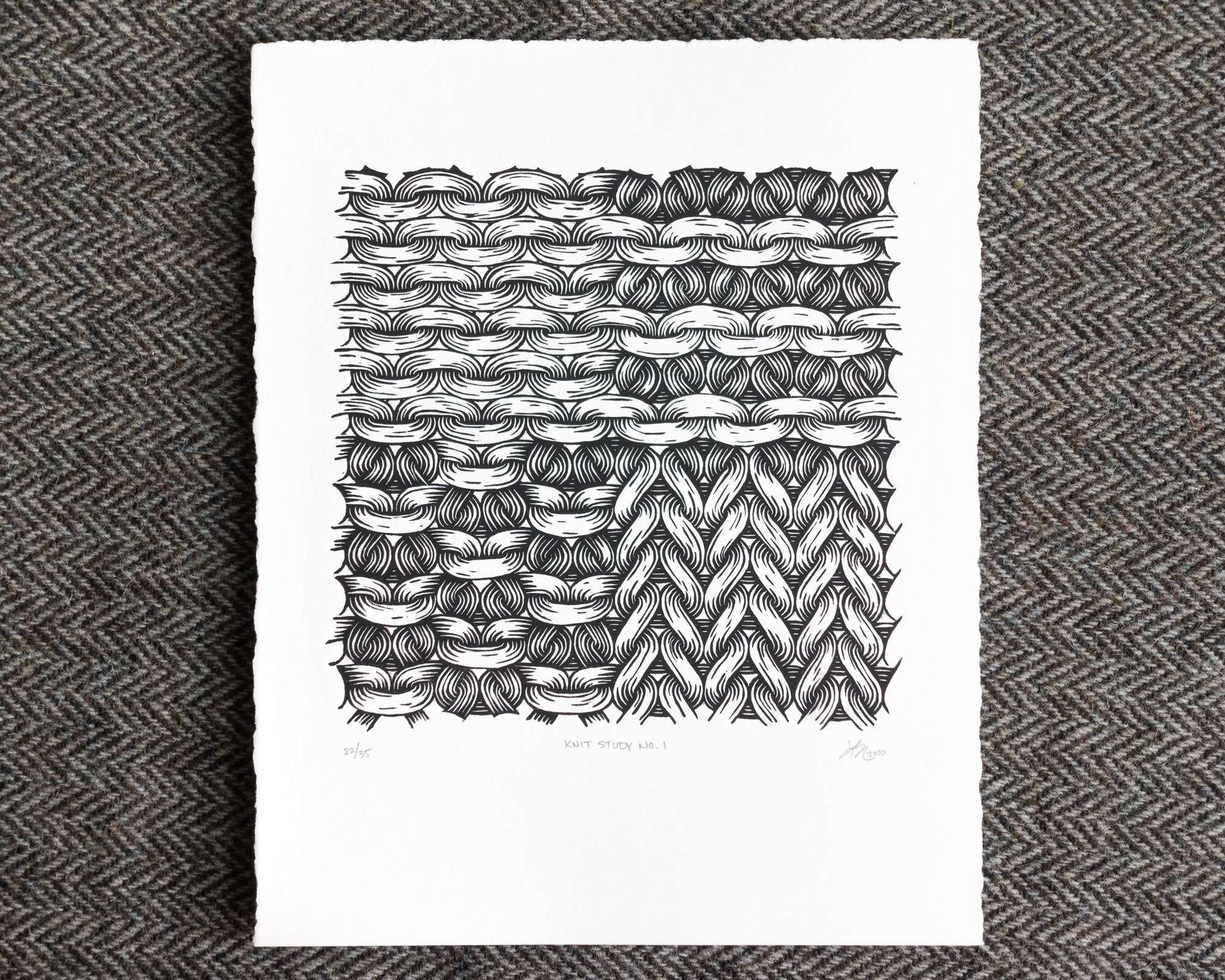 Tiny details contain a world of beauty.
I've always been interested in how things are made, how the structure of knit fabric informs its function, how the linked stitches allow the fabric to stretch and spring back into shape. This print depicts four different knit stitch swatches (clockwise from top left): reverse stockinette, garter, stockinette, and seed stitch.
This work is handprinted using black oil-based ink on white cotton paper. The paper may have one edge that is cleanly cut; the remaining three edges will be either a torn edge or the natural deckle edge. Because each print is hand-pulled, there will be slight variations between prints.