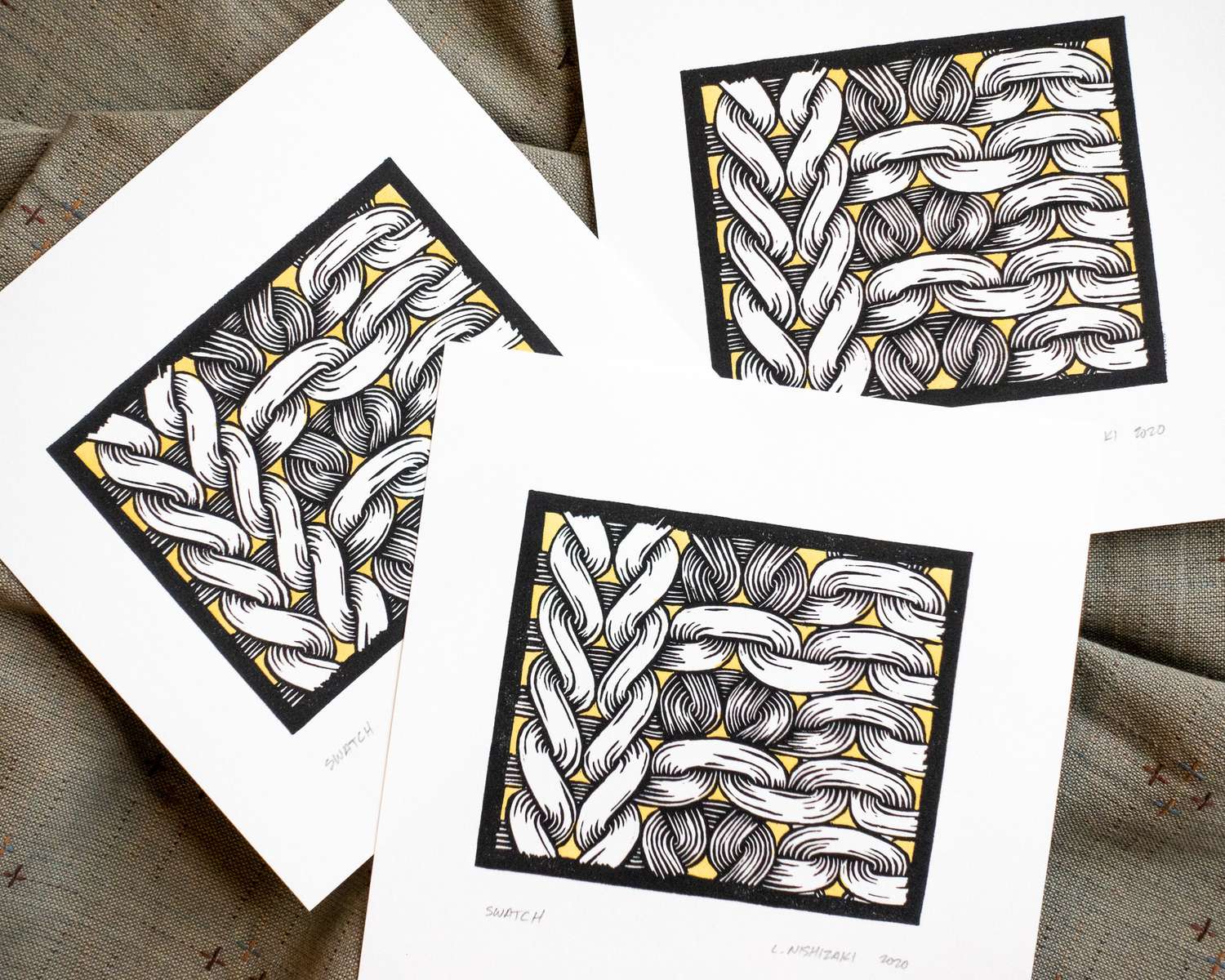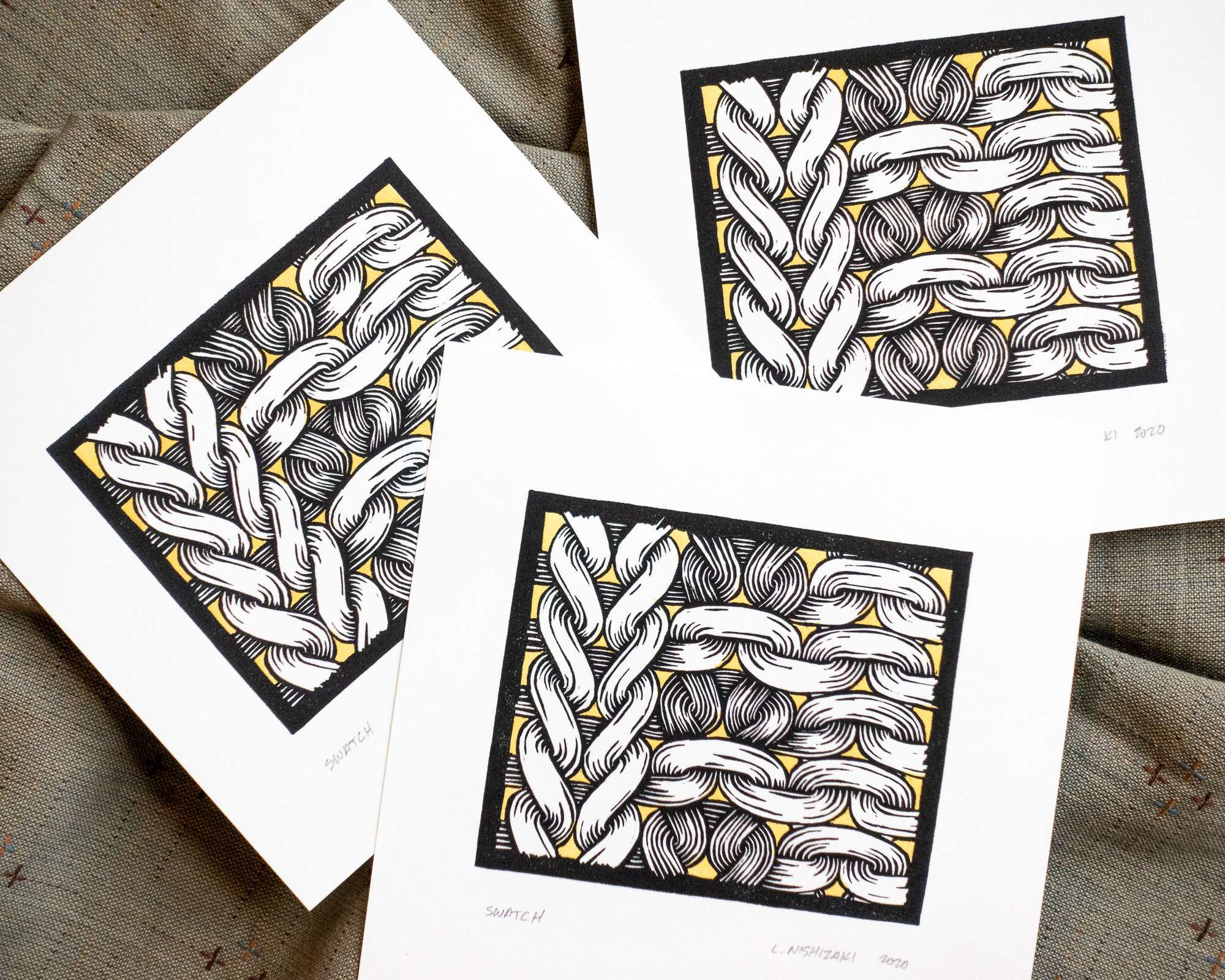 These works are original linocut block prints, and each color version is part of an open edition (prints are not numbered and more will be created as they sell). Each work is handprinted using two different handcarved linoleum blocks, the first to add color to the negative space, and the second to add the black details. Paper is 100% cotton with four cleanly cut edges.
Because each print is a handprinted original, there will be slight variations between prints. Prints are sold unframed.
This work is a companion piece to Knit Study No. 1.