PNW Vignette 4: Canada Jay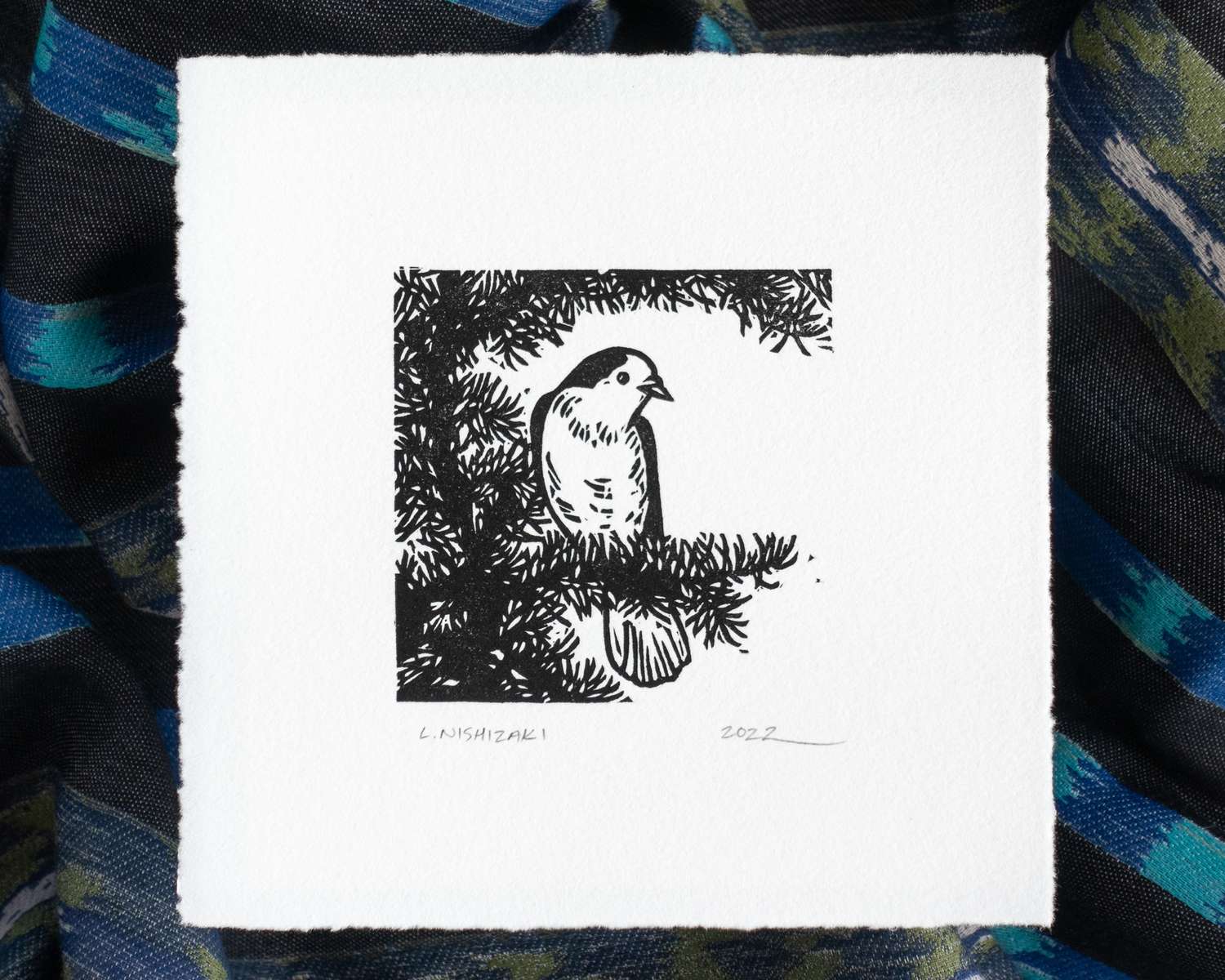 Canada jays, also known as grey jays or camp robbers, are cute and extremely photogenic. They're also cheeky little birds that might just dive bomb you if you possess food.
This is an open edition of prints. Each print is carefully handprinted using a hand-carved linocut block onto lovely cotton paper. All paper edges are hand-torn to showcase the delicate paper fibers.
Because each print is an original work of art, there will be some variation between prints. Prints are sold unframed.
---
PNW Vignettes: Each print in this series draws inspiration from the Pacific Northwest.
Shop the prints in the series: