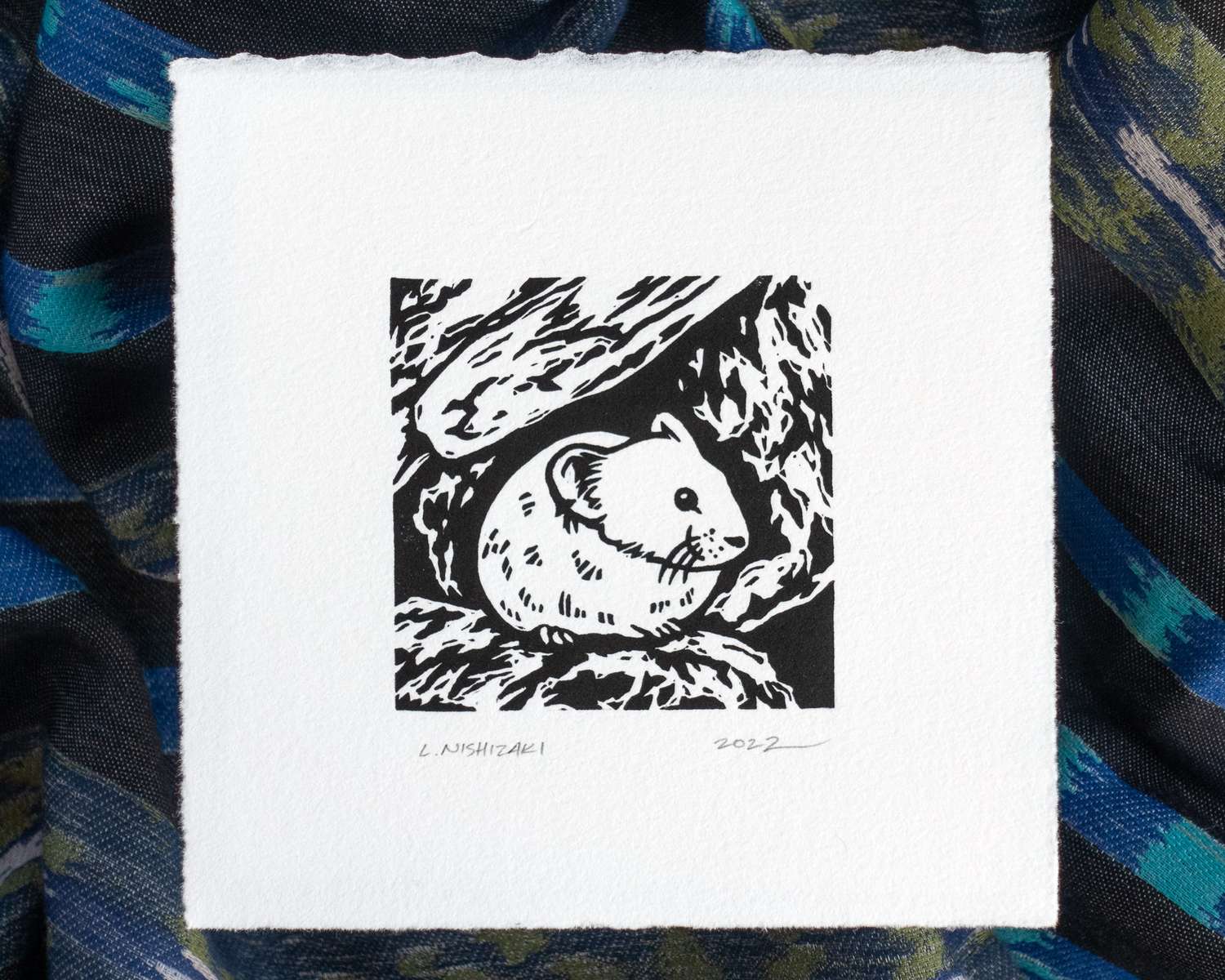 You'll hear a pika's piercing chirp long before you see them. If you're lucky though, you might catch a glimpse of one surveying its talus-slope domain.
This is an open edition of prints. Each print is carefully handprinted using a hand-carved linocut block onto lovely cotton paper. All paper edges are hand-torn to showcase the delicate paper fibers.
Because each print is an original work of art, there will be some variation between prints. Prints are sold unframed.
---
PNW Vignettes: Each print in this series draws inspiration from the Pacific Northwest.
Shop the prints in the series: