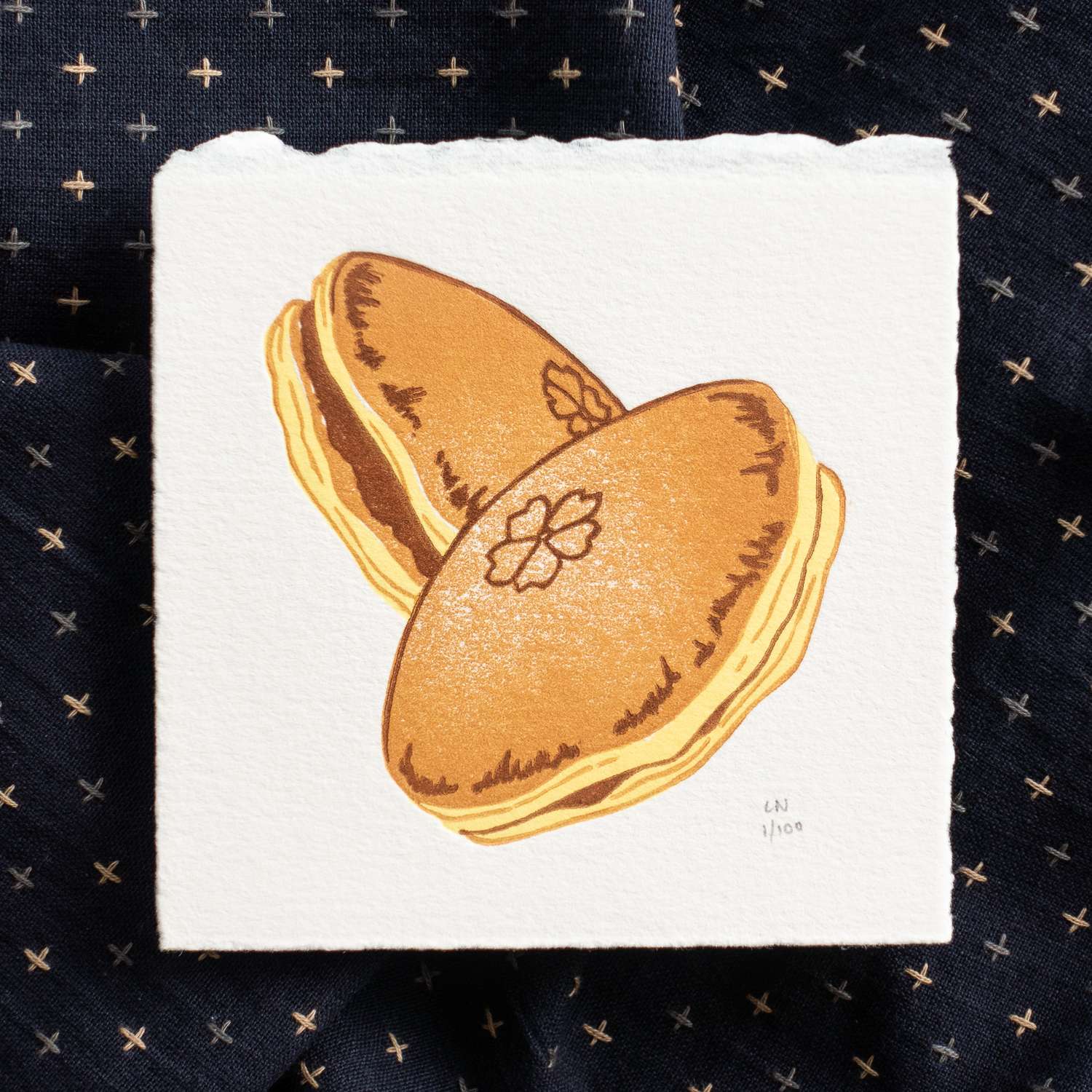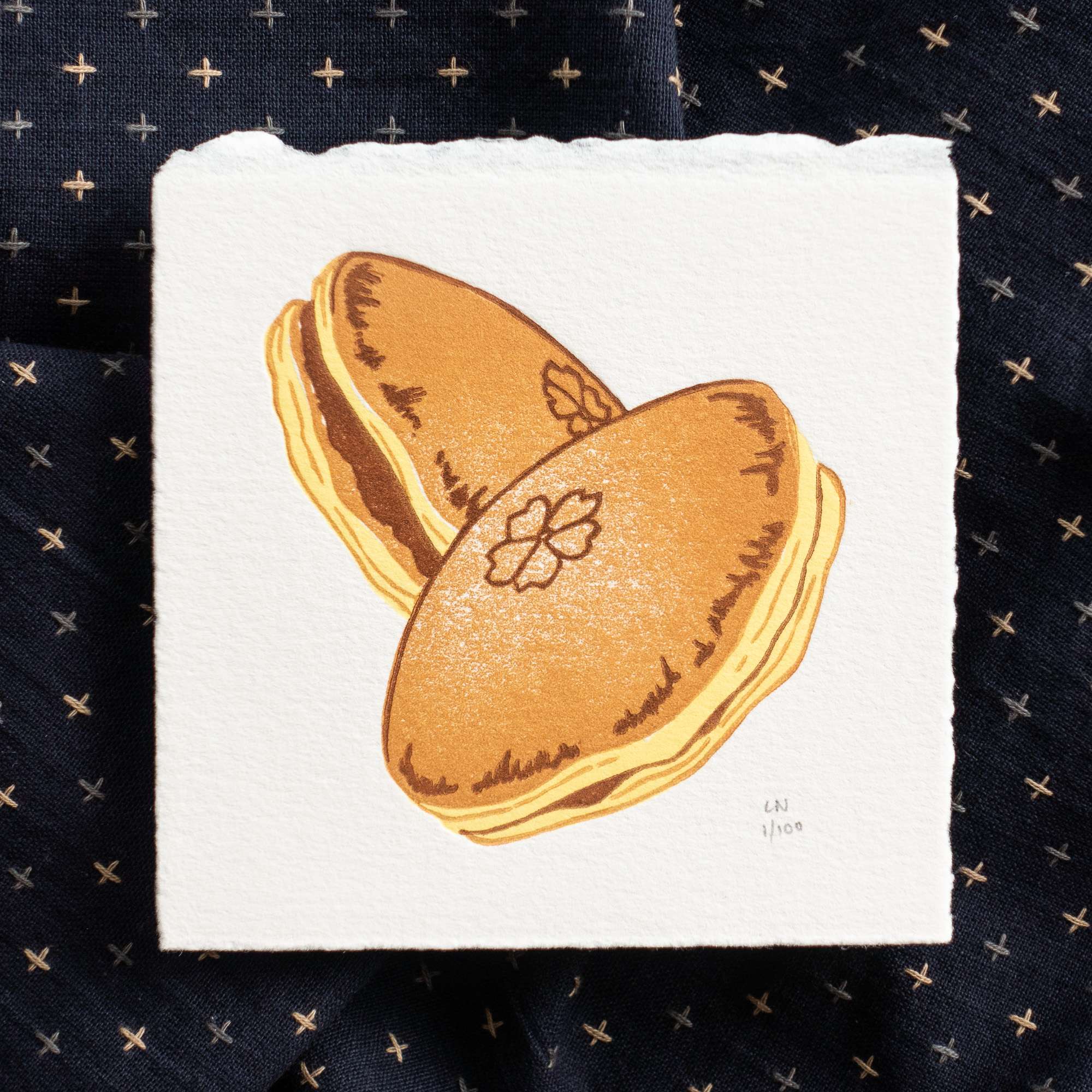 Dorayaki are delicious treats made from honey pancakes and red bean paste. They make for a tasty afternoon treat – but maybe don't try to eat these.
This print is part of a limited edition of only 100 prints. Each print is carefully handprinted using a set of 3 hand-carved linocut blocks. The paper is cream-colored and 100% cotton, and the four edges are either hand-torn or deckled. The front of each print is signed with the artist's initials and the edition number; the back of each print is labeled with full print details.
Because each print is an original work of art, there will be some variation between prints.
---
Wagashi are traditional Japanese sweets, often made using mochi and an, or red bean paste. Each print in this series is handprinted on 4x4" paper and features a different type of wagashi.
Shop other prints in the Wagashi series: