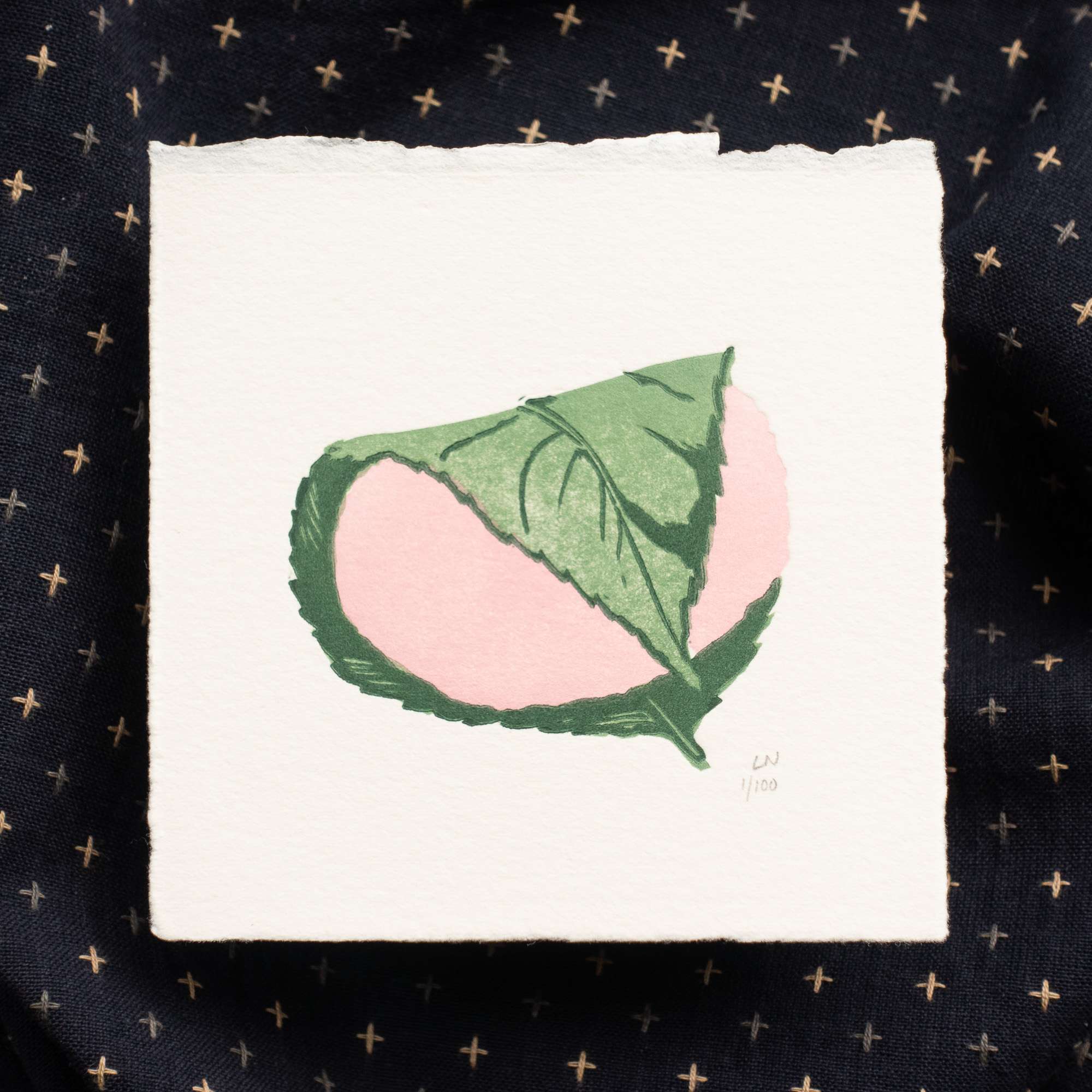 Sakura mochi are traditionally eaten on Hinamatsuri, Japanese Girl's Day or Doll's Day (March 3). They are a style of wagashi, or traditional Japanese sweets, that can be found at your local manju-ya, Japanese sweet shop. This particular dessert consists of red bean paste surrounded by pink glutinous rice, all wrapped in a pickled cherry leaf.
This print is part of a limited edition of only 100 prints. Each print is carefully handprinted using a series of three hand-carved linocut blocks onto thick, cream-colored cotton paper. The front of each print is signed with the artist's initials and the edition number; the back of each print is labeled with the full print information.
Because each print is an original work of art, there will be some variation between prints.