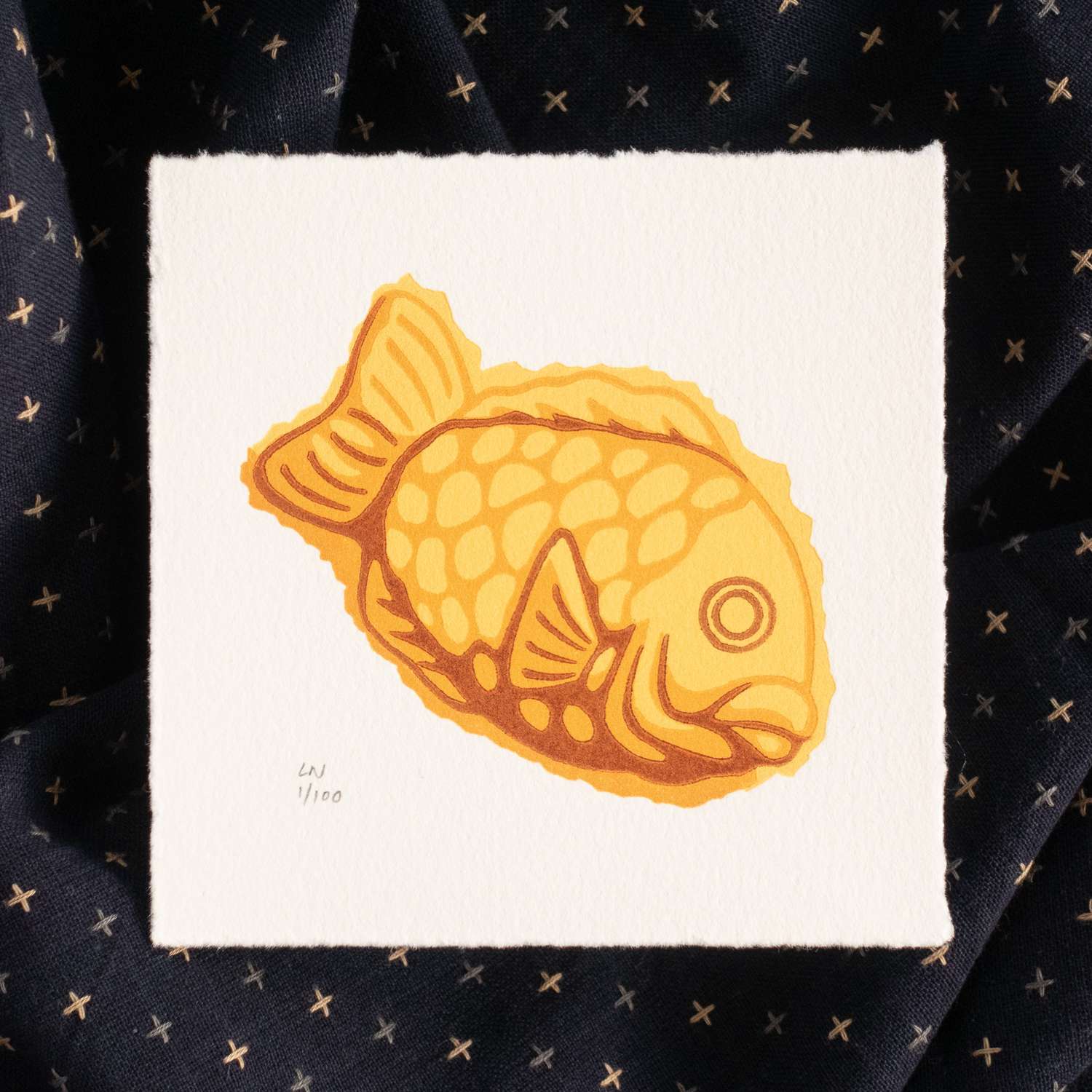 Taiyaki are "bean fish": waffle-like, fish-shaped pockets filled with red bean paste.
This print is part of a limited edition of only 100 prints. Each print is carefully handprinted using a set of 3 hand-carved linocut blocks. The paper is cream-colored and 100% cotton, and the four edges are either hand-torn or deckled. The front of each print is signed with the artist's initials and the edition number; the back of each print is labeled with full print details.
Because each print is an original work of art, there will be some variation between prints. Prints are sold unframed.
---
Wagashi are traditional Japanese sweets, often made using mochi and an, or red bean paste. Each print in this series is handprinted on 4x4" paper and features a different type of wagashi.
Shop other prints in the Wagashi series:
---
More taiyaki: